Our supporters' Marsden Mornings
From cake and coffee to a chicken biriyani and samosa feast, many Marsden Mornings have been taking place to raise money for The Royal Marsden Cancer Charity.
Around the 30 June 2023, supporters of The Royal Marsden have been getting together with friends, families and colleagues to host their own coffee mornings – fundraising to help change the lives of people with cancer.
We've heard from a handful of supporters about why they decided to host a coffee morning and what it all meant for them!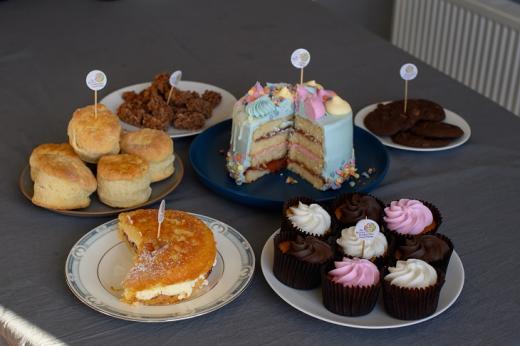 Catherine Gore and Sarah Brice hosted in memory of their great friend Sarah Castle, who died in May 2023. Catherine said: "Sarah was an amazing strong lady, who always smiled and wanted the best from life. She took part in many drug trials at The Royal Marsden but sadly in the spring her body decided it could not cope anymore."
"My husband, James, was diagnosed with Metastic papillary carcinoma of the thyroid in 2003. If it had not been for the drug trial that he went on in 2007 he would not be here today. He was number 33 of 36 people wanted for trials with Sorafenib. We are truly blessed to have been made aware of this trial and to the consultant who supported his case. Today he is still taking Lenvatinib and attends Dr Newbolds thyroid clinics every eight weeks."
By hosting a coffee morning we are making people aware of the fantastic work that The Royal Marsden is doing and a thank you to all they did to help and support Sarah.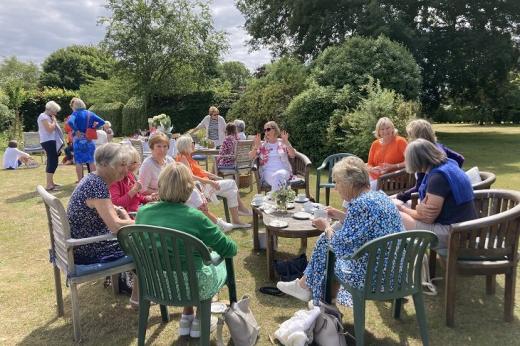 Alison kindly shared her reason for hosting a Marsden coffee morning:
My daughter, Lianna received treatment and surgery from The Royal Marsden last year. We just wanted to give something back for all the great work they do.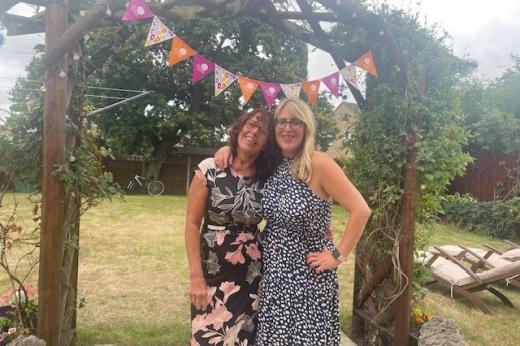 Ashley held a coffee, tea and cake morning (and afternoon!) in memory of step-dad Richard who sadly passed away from Leukaemia in December 2017, aged only 52. "Richard had been under the care of The Royal Marsden for four years. He received a very high standard of care, and the effort of the specialists, doctors and nurses were outstanding."
It doesn't matter how much money we raise, every penny counts. This is in loving memory of one true and unique man – Mr Richard Moorlen.
Kyi Kyi May, a patient at The Royal Marsden and a fabulous fundraiser for The Royal Marsden Cancer Charity, shared her Marsden Morning with a group of friends last week. "I offered chicken biryani, veggie as well as meat samosas which I fried myself, seekh kebab, falafel, salads, tandoori marinated air-fried chicken along with tea/coffee, Indian sweets, rich fruit cake, walnut cake, pasties, dates, water melon and grapes to fifteen Burmese (Myanmar) friends."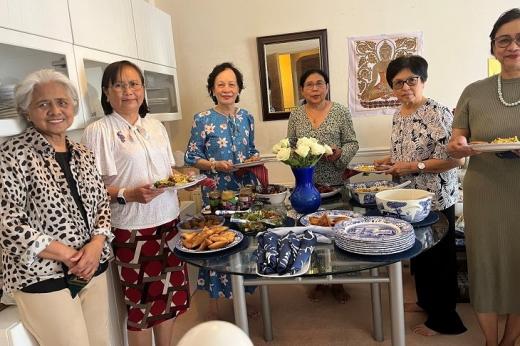 "I also ran a fun prize draw for everyone to win six Royal Marsden shopping bags and other goodies. Everyone enjoyed the event and we raised £1000 for The Royal Marsden, which has saved my life."
I will never forget all the staff working at The Royal Marsden. Thank you all again for the wonderful job you all are doing everyday.
Kyi Kyi would like to give a special thanks to Dr Angela George, Clinical Director of Genomics and Consultant Medical Oncologist in Gynaecology, and Mr John Butler, Consultant Gynaecological Oncology Surgeon at The Royal Marsden. 
Thank you!
We would also like to say a massive thank you to everyone who took part in Marsden Morning this year, we've loved seeing you getting together, putting the kettle on and helping us raise money to support The Royal Marsden.
Feeling inspired?
There are tons of ways you can raise money to support us.