Peter's life with myeloma
Peter, 58, a retired primary school headteacher and father of three, was diagnosed with stage 3 myeloma in 2017 and underwent a stem cell transplant at The Royal Marsden.
"It was in November 2016 when it first became apparent that something was wrong. I was working as a Headteacher at the time, and I came home one day and said to my wife, 'there's something not right, I feel like something is wrong with my body.' My symptoms included cold hands, stiff shoulders and little pains happening everywhere."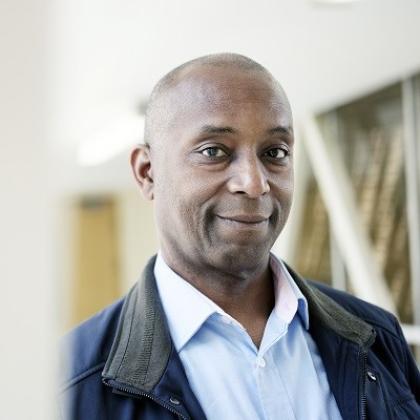 "Sadly, my dad had passed away earlier that year, and this was followed by my brother who passed away in May 2017. It was a very stressful time, which worsened my symptoms. During this time, I went to get myself checked out – I was sent to the hospital seven times to have full blood count tests, an endoscopy and colonoscopy. They didn't come up with anything."
"But after struggling with continued pain and fatigue on a holiday in Mexico, I went back to my local hospital and it was then that I was diagnosed with myeloma, which is a cancer of the bone marrow. I was told it was incurable, but treatable."
"I was very matter of fact about it, even when telling my family that evening. It might sound strange, but knowing I had cancer was almost like a feeling of relief because it meant I knew what was wrong with me. My consultant said we were going to have to start chemotherapy treatment immediately." 
Coming to The Royal Marsden 
"I had my weekly chemotherapy at my local hospital before I was transferred to The Royal Marsden for a stem cell transplant. This is where the diseased stem cells in my bone marrow were replaced with healthy stem cells."
"I had an initial appointment with consultant Dr Martin Kaiser and that was a really different experience to what I was expecting. The time taken with the appointment was something I was not used to – he was so patient, he gave me time to share everything."
It was such a positive experience, and I came out feeling so reassured. I knew everything was going to be fine.
"The transplant was really successful – I didn't have any major symptoms and was out of hospital after five days. Afterwards, I had a bone marrow sample tested and the medical team said that even with the most sensitive equipment, they couldn't find any trace of paraprotein – an abnormal antibody that indicates the myeloma disease – in my body. I thanked God!"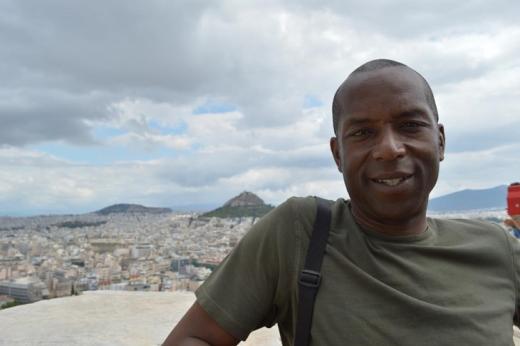 Ongoing care and monitoring 
"After my stem cell transplant, I was told to come back to The Royal Marsden every eight weeks to have blood tests and to see my consultant. It was an opportunity to monitor what was going on. I felt reassured that, if anything were to happen again, it will be caught early. All the nurses at The Royal Marsden were wonderful and it was always an easy process  – coming in, having my bloods taken and seeing the consultant." 
Peter is now back on chemotherapy treatment, which he is having at The Royal Marsden under the care of Dr Kevin Boyd and is showing complete response. 
Emerging from the Haze 
Peter has benefited from new resources to support patients at The Royal Marsden experiencing cancer-related cognitive impairment (CRCI), which have helped him manage symptoms which include brain fog and lack of focus. Sometimes referred to as 'chemo brain', CRCI can be caused by the cancer itself, as well as chemotherapy and other cancer treatments.  
Peter joined the Emerging from the Haze programme, which has been supported with funding from The Royal Marsden Cancer Charity. The online, six-week course, led by therapists from the hospital, provides tools and strategies to understand and improve cognition after cancer treatment.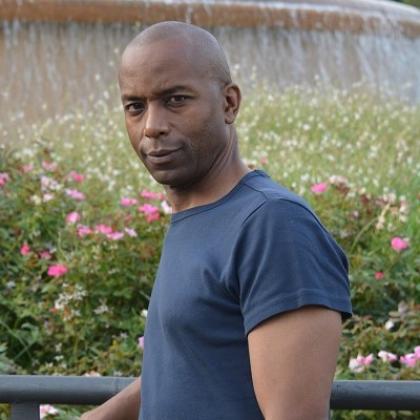 "When I heard about Emerging from the Haze, I jumped at the chance to join. I heard other people who were on the programme speaking about their concerns, and I thought 'that's exactly me'. It was powerful to meet others with the same experiences."
"As a result of the programme, a group was set up between us so that we could just talk, and it was so supportive. I will continue to use the strategies from this programme, as they are so helpful in improving my quality of life." 
"The Royal Marsden is a very special place – it's a lifesaving institution. The patient experience is thought out all the way through. All the little things that make a difference are considered. You spend so much time there and it all has an impact." 
Read more inspiring stories on our blog.