Pioneering new cellular therapies
Cellular therapies are emerging forms of immunotherapy that harness the power of T cells – a key infection-fighting immune cell – to target both blood cancers and solid tumours.
Trialling new treatments
Dr Andrew Furness is a Consultant Medical Oncologist at The Royal Marsden and, thanks to funding from The Royal Marsden Cancer Charity, leads the hospital's research on solid tumour cellular therapy.  
Last year, he led a clinical trial C-144-01, exploring the use of lifileucel, a tumour-infiltrating lymphocyte (TIL) therapy which is a type of cellular immunotherapy. Results of this trial were presented at the 2021 American Society of Clinical Oncology (ASCO) Annual Meeting. 
Results from the trial showed that a third of the 66 patients with advanced melanoma who took part in the study responded to treatment.  
What is TIL Therapy
TIL therapy involves taking a patient's T cells and both expanding and activating them in a lab before reinfusing back into the patient; these are then better able to recognise and attack cancer cells.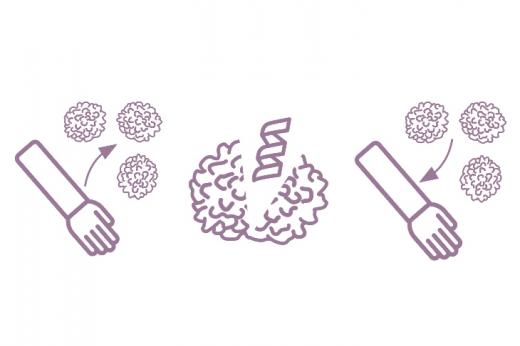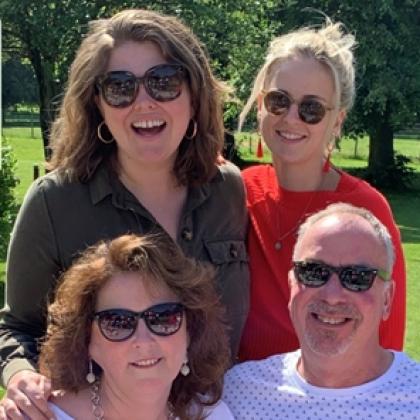 Julia's experience of TIL therapy
After her melanoma became resistant to other forms of immunotherapy, Julia Morse, 60 from Bath, joined the C-144-01 trial in December 2019. She said:   
"The treatment initially left me feeling bloated from fluid retention, purple as the treatment knocked out my platelets and bald too. I was also very fatigued for a few months. However, the lesions in my lung have since completely disappeared and, for a time, a tumour on my face shrunk too." 
"Everyone at The Royal Marsden, from the receptionists and orderlies to the nurses and doctors were amazing. I'm grateful to have been given this opportunity to receive such innovative treatment and last year climbed Pen y Fan in the Brecon Beacons for The Royal Marsden Cancer Charity to raise funds for the hospital's melanoma research team." 
Ongoing research
Dr Furness said: "The results from this study demonstrate that cellular therapies, such as TIL therapy, could offer a new way of harnessing the power of the immune system to expand the reach of immunotherapeutic approaches. We're now continuing our research with other tumour types, including advanced lung and head and neck cancers, and patients with advanced melanoma at an earlier stage in their treatment." 
The Daily Mail recently covered this research and Dr Furness shared his expertise in cellular therapies on the newspaper's podcast too.  
Find out more
Read more about the research your donations help to fund.