The Royal Marsden receive a global award for transforming breast cancer treatment
Researchers at The Royal Marsden and The Institute of Cancer Research, London, were named winners of the Team Science Award from the American Association for Cancer Research (AACR).
Award winning discoveries
The AACR recognised the team's influential translational discoveries in breast cancer research that have led to significant improvements in diagnosis and treatment. They noted that the team "has led the discovery of new therapeutic approaches and the biomarkers that identify the populations of patients that gain most benefit from them".  
The Royal Marsden team
Professor Stephen Johnston, Head of the The Breast Unit at The Royal Marsden, said:
"The close working relationship between our scientists and clinicians has allowed advances from basic research to reach patients quickly. By targeting the right treatment to the right patient at the right time we will ultimately deliver better and more effective care."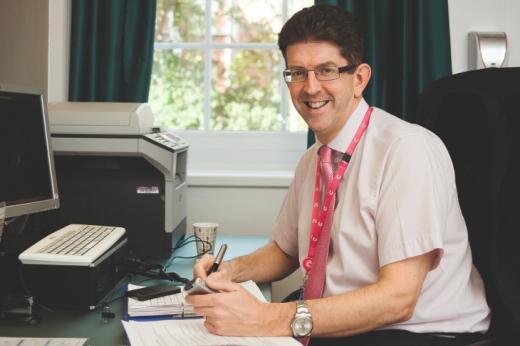 Professor Johnston said:
"The Royal Marsden Cancer Charity's funding over the years has helped us understand the biology of the disease with clinical trials such as POETIC. The trial explored personalising hormone endocrine therapy in early-stage breast cancer, and has laid the foundation for subsequent trials that will have the potential to change the standard of care for patients worldwide. The Charity's support has also been vital in our research into testing if a circulating tumour DNA (ct DNA) blood test can determine when a patient is likely to relapse before a scan image would detect disease."   
Professor David Cunningham, Director of Clinical Research at The Royal Marsden, said:"The Team Science Award is credit to the outstanding innovative work undertaken by The Royal Marsden and the ICR for the benefit of not only Royal Marsden cancer patients but patients worldwide. Our collaborative work speeds up translational work to ensure cancer patients receive the most effective targeted treatments, offering more promising outcomes." 
The bench-to-bedside team is made up of researchers and clinicians at The Royal Marsden Cancer Charity funded Ralph Lauren Centre for Breast Cancer Research, The Royal Marsden's Breast Unit, and the ICR's Clinical Trials and Statistics Unit.
You can find out more about the research carried out at the Ralph Lauren Centre for Breast Cancer Research here.
Read more
Find more of the latest stories from the hospital