Ralph Lauren: Celebrating 10 years of partnership
We take a look back at some of the highlights of our wonderful partnership to date, and hear from Royal Marsden patients and staff who have been closely involved.
Pink Pony, Ralph Lauren's global cancer awareness and fundraising initiative, is back this October. This month also marks an incredible 10 years of The Royal Marsden Cancer Charity's partnership with Ralph Lauren Corporation.
In celebration of our 10th anniversary, watch a special video featuring Royal Marsden patients and staff:
We've heard more from these four contributors about what the partnership means to them, and how it has made a difference for patients at The Royal Marsden and beyond.
Highlights of our partnership with Ralph Lauren
2013
We were proud to become part of Pink Pony, and since then, the Ralph Lauren community has championed the work of The Royal Marsden Cancer Charity worldwide.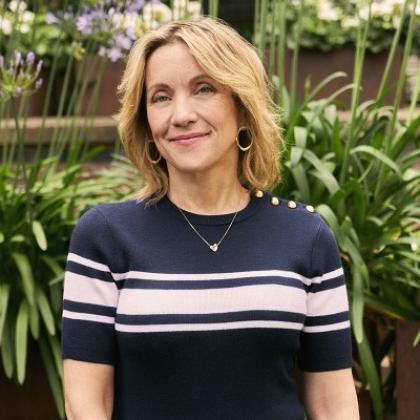 I'm so proud to be part of Pink Pony. Congratulations to everyone at Ralph Lauren on the 10th anniversary of the partnership! Having been a patient throughout this past decade, I can see just how much progress has been made in that time – from the development of brand-new drugs to finding kinder ways of delivering treatment. Your generosity truly is helping to transform the lives of cancer patients globally.
Emma Campbell, breast cancer patient at The Royal Marsden.
2016
We opened the Ralph Lauren Centre for Breast Cancer Research. Since then, the Centre's world-leading research team have made important advancements in the field of breast cancer, helping to provide more treatment options for patients worldwide.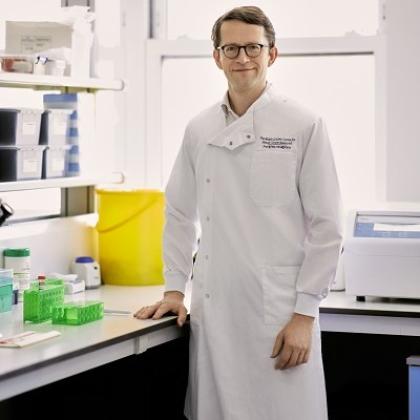 I'm excited by the progress that we have made in our understanding of breast cancer in recent years thanks to Ralph Lauren's support. The refurbishment of our labs into this world-class centre has allowed us to do more clinical trials which we would not have had the facilities to do before, while also enabling us to leverage further funding for this work.
Professor Nick Turner, Head of the Ralph Lauren Centre for Breast Cancer Research.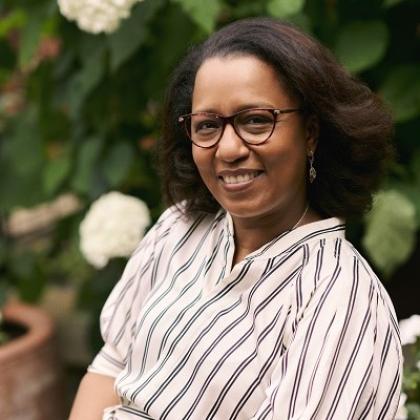 Being on a trial led from the Ralph Lauren Centre for Breast Cancer Research has given me precious extra time with my family, which I am so grateful for. Thanks to the option of a new immunotherapy treatment combination, I have been able to become a grandmother for the first time and I am able to see my family growing up each day.
Hasna De Four, breast cancer patient at The Royal Marsden.
2020
Thanks to a United Way Worldwide grant on behalf of the generosity of the Ralph Lauren Corporate Foundation, a testing machine was installed to provide rapid results for patients and staff who needed them urgently. Ralph Lauren also provided thousands of meals for The Royal Marsden's frontline staff.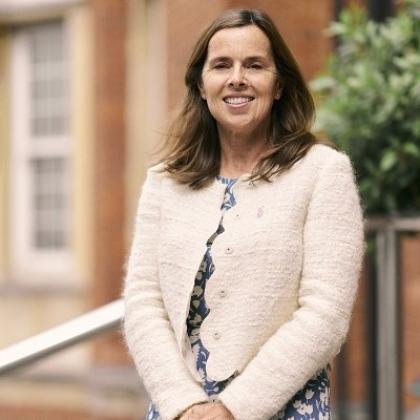 Ralph Lauren has been by our side through major milestones in the life of the hospital over the past 10 years. From the challenges of the pandemic, when they responded to our needs immediately, through to the wonderful moments of celebration like the openings of the Ralph Lauren Centre for Breast Cancer Research and the Oak Cancer Centre.
Dame Cally Palmer, Chief Executive at The Royal Marsden.
2023
We celebrated the opening of the Oak Cancer Centre together. The centre is home to the Ralph Lauren Research Wing, which brings together over 150 researchers working across cancer types to speed up progress for the benefit of patients globally.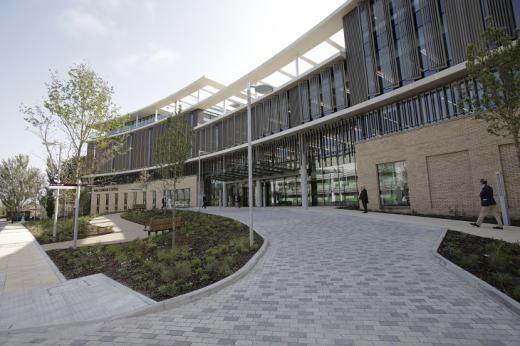 Today
We are so proud to mark this 10-year anniversary milestone in our partnership. We are grateful to every employee, customer and member of the Ralph Lauren community who has supported our work during this decade of collaboration. 
Thank you to everyone at Ralph Lauren who has been part of this amazing partnership since 2013. Ralph Lauren's support is truly exceptional and is making an enormous difference for patients every day. 
For more information on the Pink Pony initiative, visit Ralph Lauren's website. 
Read more inspiring stories on our blog