Rebecca's sponsored step challenge for My Marsden March
"I am taking on the My Marsden March steps challenge to raise money for The Royal Marsden Cancer Charity, because without The Royal Marsden I would not be here."
"In June 2019 I found a lump in my breast. My breasts had been tender, and whilst lumps had come and gone, this lump had stayed. I was so busy that I put it to the back of my mind.
Then when I went to the doctors for one of my children I asked if they could check me over. They said I needed to get the lump checked and a mammogram straight away. This is when I found out I had stage 2 breast cancer.
I was referred to The Royal Marsden for treatment starting with four rounds of chemotherapy last July. I was then put on the chemotherapy drug Taxol along with targeted drugs Pertuzumab and Tratuzumab for 12 weeks.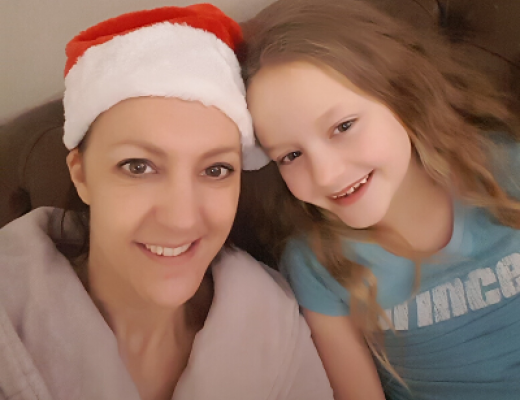 The team at The Royal Marsden are incredible. What can be the most frightening experience in one's life ends up being a lot easier with their care and support. My children say that I am being looked after by the cleverest people.
In March 2020, I had a lumpectomy to remove the remaining cancer in my breast. Due to the amazing drugs the cancer had shrunk, and as a result I didn't need to have anything too invasive.
I have since had radiotherapy and go to the hospital for Pertuzumab and Trastuzumab infusions every three weeks.
I walked lots throughout my chemotherapy treatment. It has helped to get my fitness up and clear my mind. I found I would wake up in the early hours and instead of lying there I would get my shoes on and get walking. It was lovely to have the streets to myself.
My Marsden March is a chance for me to give back and a great excuse to be out every day for long walks in my local parks. I have been in touch with my friends and will be joined by a friend each day, socially distancing of course! It's a nice way to catch up and much better than keeping me company during chemotherapy. I'm hoping to raise £1000 for The Royal Marsden Cancer Charity!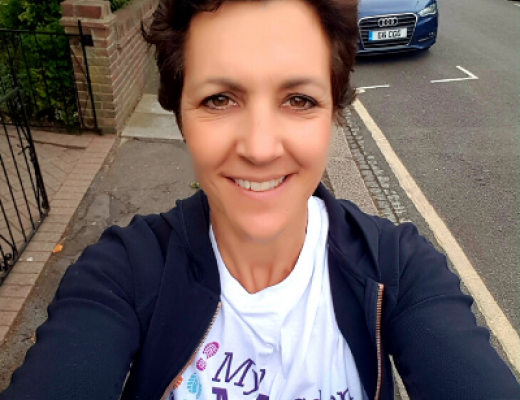 My treatment has been exhausting. It sometimes felt like walking through water. But I am so grateful to The Royal Marsden for saving my life, and for the care and support I have received from the team. My treatment continues, but I am starting to feel like myself again. I still don't look like myself, but we'll get there."
The Royal Marsden puts patients at the heart of its work, supporting them at every stage of their cancer journey. With your help we can continue to fund the latest research and equipment, and world-leading professionals, to ensure patients like Rebecca can be given the very best treatment and care. If you'd like to join Rebecca and take part in My Marsden March, you can sign up here.
Take a look at other stories on our blog