Innovative robotic surgery could improve survival for patients with head and neck cancer.
Results from the study reveal this minimally invasive technique can offer some head and neck cancer patients faster recovery times and a striking improvement on quality of life.


A new study led by researchers at The Royal Marsden suggests that robotic surgery can improve two-year survival rates, reduce recovery time and minimise the impact on speech and eating for some head and neck cancer patients, compared with other treatment options.
The RECUT study, which was supported by The Royal Marsden Cancer Charity, analysed data from 278 patients from 16 centres across the UK, Europe, North America, and India. 
Results showed that using transoral robotic surgery (TORS) - a minimally invasive surgery technique pioneered by surgeons at The Royal Marsden - offers better survival rates for patients with recurrent head and neck cancer when compared with other treatments currently available. The study found that nearly three quarters of patients (72%) whose cancer recurrence has been detected at an early stage survived two years or longer following TORS.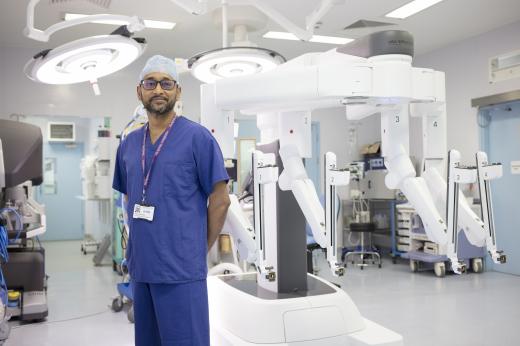 TORS uses Charity-funded Da Vinci Xi robots to guide tools which are passed through the mouth to reach tumours in the head and neck. Surgeons can see a magnified 3D view and are able to make highly precise movements in small spaces. Using the Da Vinci Xi, procedures like TORS mean surgeons can operate on tumours that would have been hard to reach or were previously inoperable.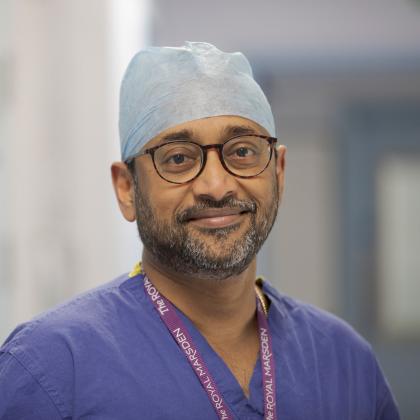 Study lead Professor Vinidh Paleri, Consultant Head and Neck Surgeon at The Royal Marsden said:
"Until now, there was little evidence that robotic surgery could improve outcomes for patients with this disease. Recurrent head and neck cancer can be incredibly difficult to manage as patients have already been treated, often with surgery and radiotherapy, which can cause anatomical changes, scarring, and impaired healing. For these patients, TORS is an extremely welcome innovation."
Improving quality of life for patients' post-surgery 
"Crucially, the RECUT study also suggests that TORS can improve the quality of life of people with the disease. Treatment for recurrent head and neck cancer can have a devastating impact on the ability to speak and eat, which are so fundamental to our enjoyment of life, and this minimally invasive technique can offer patients faster recovery times, with reduced need for medical equipment to support breathing and eating."
Previous studies have reported that following open surgery for recurrent head and neck cancer, four fifths of patients needed a tracheostomy (breathing tube) and three-quarters needed a gastronomy (feeding tube). By contrast, the RECUT study found that immediately following TORS, around two-fifths of patients needed a tracheostomy or gastronomy, and after a year, this number had continued to fall.
The RECUT study was supported by the International Centre for Recurrent Head and Neck Cancer (IReC), thanks to funding from supporters of The Royal Marsden Cancer Charity, and the Oracle Cancer Trust.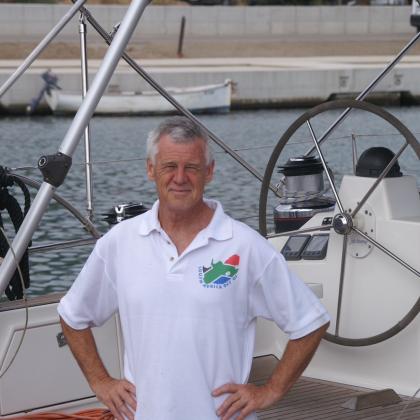 Transoral robotic surgery: Michael's story
In 2019 former transplant surgeon Professor Michael Thick was told his oropharyngeal cancer had returned.
"Without The Royal Marsden combining leading-edge research with clinical practice, I wouldn't here today. Thanks to them, I've returned to normality."  
Read Michael's full story here.
Your support can help us fund innovative research.