Why we march- Eamonn
Our Chief Nurse, Eamonn Sullivan, tells us why he is walking in The Banham Marsden March this year and how your support will help.
Eamonn's first march
"I first took part in the Banham Marsden March in 2017, shortly after I joined The Royal Marsden. I couldn't wait to sign up and support The Royal Marsden Cancer Charity, and walk with my colleagues and patients. It's a date I put in my calendar every year, and try and bring my family along."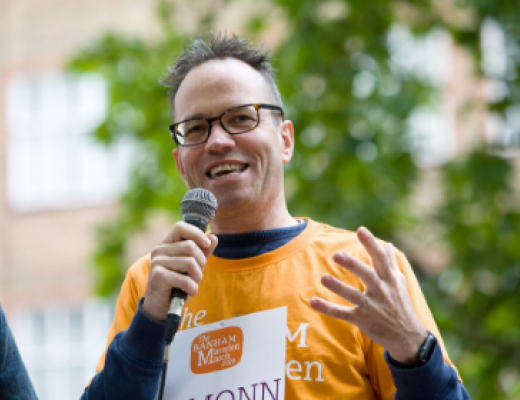 Inspiring stories
"It's so inspiring to see thousands of people coming together to raise money for The Royal Marsden Cancer Charity and support the amazing work of The Royal Marsden. Some of the comments you read on the back panels of the walkers, and the stories you hear through the day really reinforce what a special hospital we work in, and the real difference our staff are making every single day to the lives of patients and their families. And so much of this wouldn't be possible without the supporters of the Charity."
Since 2011, Marsden March walkers have raised an amazing £13 million. This has funded state-of-the-art equipment and pioneering research for the benefit of patients not just at The Royal Marsden, but throughout the UK and beyond.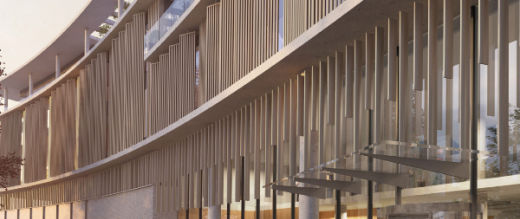 Building a brand new centre
"This year's event is extra special for two reasons – it's the 10th anniversary of the event, and we're raising money to build the Oak Cancer Centre. Due to open in 2022, the new centre will provide welcoming clinics and spacious waiting areas for patients, which will help enhance their physical health and emotional wellbeing, making their experience as positive as it can be. It will also significantly increase our capacity, meaning more patients can benefit from our world-leading treatment and care. With your help, we will open the Oak Cancer Centre in 2022, and I can't wait for our first patients to receive their treatment there."
Read more stories on our blog