Your support helps The Royal Marsden lead on breakthrough treatments
Exciting new treatments trialled at The Royal Marsden were presented at an annual international cancer conference held by the American Society of Clinical Onology (ASCO).
Data from clinical trials using immunotherapy drugs for patients with oesophageal and melanoma cancers were shared by Royal Marsden clinicians at the virtual ASCO conference, attended by leading experts from the international oncology community.
Great-grandfather Roy Norwood, who is a patient on one of the trials, receives his treatment at the West Wing Clinical Research Centre, which was funded by gifts in Wills to The Royal Marsden Cancer Charity.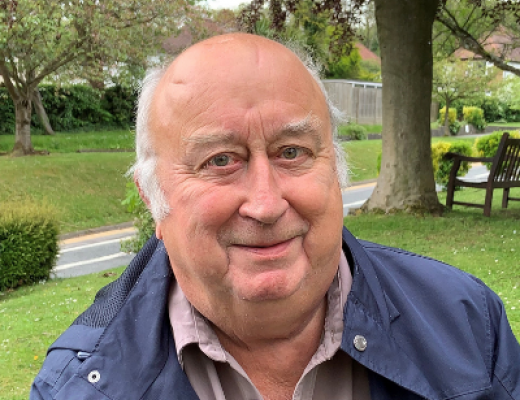 The 76-year-old was part of the CheckMate 648 study at The Royal Marsden, which found that using immunotherapy for patients with advanced oesophageal cancer significantly improved long-term survival for this incurable disease. Immunotherapy works by helping the immune system find and destroy cancer cells as they spread.
Mr Norwood said: "I was diagnosed with oesophageal cancer in 2019 and was told about the trial running at The Royal Marsden. I did not have to think about whether I would go on it or not, because I did not have any other options.
"The treatment has gone really well and my doctor has been pleased with the way I have responded. Last summer, after a year of treatment, I was told I was cancer-free, which was more than I could have ever hoped for. The disease came back a few months later, but I am still on treatment and have a good quality of life. I consider myself very lucky, as without the trial I would not be here."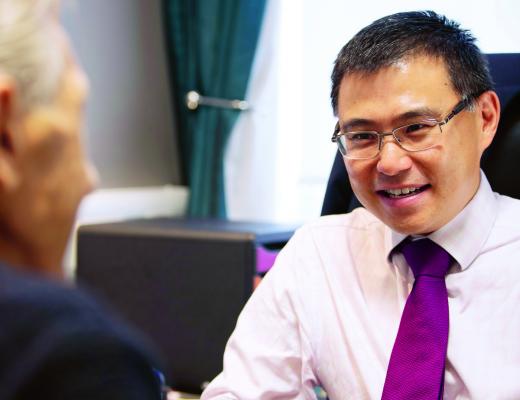 Dr Ian Chau, Consultant Medical Oncologist at The Royal Marsden, said: "After decades of little progress in using chemotherapy for oesophageal cancer, this study has found new treatment options, using immunotherapy, to extend life for patients with this incurable disease. This could have practice-changing impact for patients globally in the future."
Other studies presented highlighted the benefits of immunotherapy drugs nivolumab and ipilimumab for patients with melanoma.
Professor James Larkin, Consultant Medical Oncologist at The Royal Marsden, presented the latest results from a trial showing that nearly half of patients with stage 4 melanoma are still alive more than six years after being treated.
Patient Vicky Brown, 68 from Cardiff, was one of the first patients recruited to the Checkmate 067 trial after her melanoma came back in 2013. She said: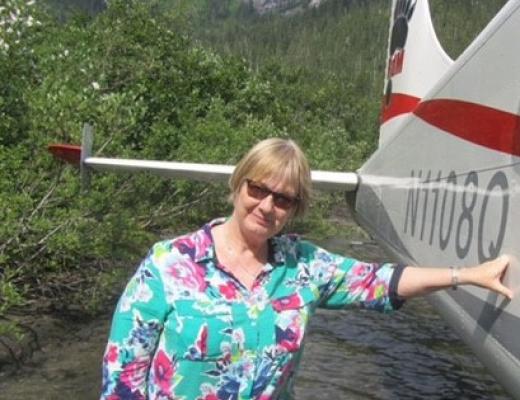 "I am so grateful to have had this extra time with my family. Without the trial I would not have lived the life I have had in the past eight years. I have loved watching my grandchildren grow up. I have a nine-year-old granddaughter who was a toddler when I was first diagnosed. I also have a six-year-old grandson who I would not have been able to get to know if it had not been for my treatment at The Royal Marsden. It's more than I could have ever asked for."
Results from another trial, Checkmate 238, revealed nivolumab or ipilimumab reduced rates of recurrence of in-transit melanoma, a form of stage 3 melanoma. This form of the disease occurs when the cancer spreads through a lymph vessel and grows away from the primary tumour, before reaching the nearest lymph nodes where it could spread further. This study was important, as patients with in-transit metastatic melanoma have often not been included in stage 3 melanoma trials.
The Royal Marsden Cancer Charity is the largest charitable funder of research at the hospital. The pace of cancer research moves quickly, so it's thanks to your support that The Royal Marsden's clinicians and researchers are able to offer cancer patients the latest innovative life-saving treatments.
Read more stories on our blog