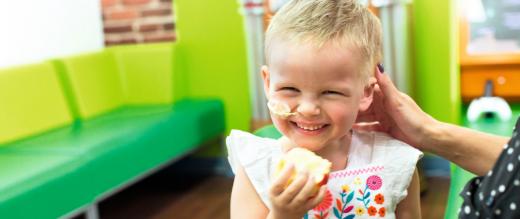 10 facts about the Oak Centre for Children and Young People
From young patients contributing to the design of the Centre, to the ice cream trolley which goes round the Centre every afternoon - these are just some of the interesting facts you might not know. 
Nadia Freri is a Paediatric staff nurse who works on the McElwain Ward in the Oak Centre for Children and Young People. She has been working for The Royal Marsden for four years and shared some interesting facts about the Centre with us.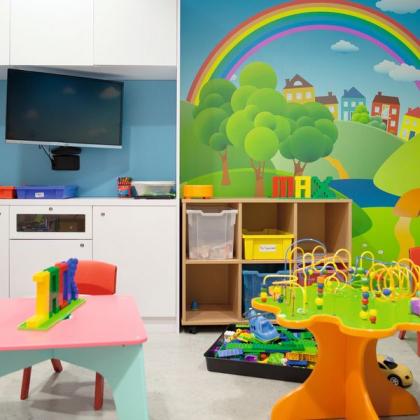 1. The Royal Marsden's children's inpatient unit, McElwain Ward, sees over 900 patients a year
There are children in this ward who are on a whole range of treatments from chemotherapy and radiotherapy through to clinical trials and stem cell transplants. We also have facilities like a kitchen and lounge area for families to use while children are staying on the ward.
2. Children and young people contributed to the layout of the Centre
The Centre has been designed around the needs of our patients and their families, and many of the children treated here helped with the layout, design and colour scheme. The bed spaces are designed to allow children to personalise their space, and there are areas where they can socialise with other children and young people their age or find a quiet place to be alone.
3. Supporters of The Royal Marsden Cancer Charity contributed £16 million to the Oak Centre for Children and Young people
The generous donations from Oak Foundation and other supporters of our charity are vital in allowing us to help the children who are treated at the centre. Charity donations fund everything from play specialists through to counsellors for families and patients and importantly, our drug development unit which aims to develop new and better treatments for young patients. Your donations are invaluable in helping us to improve the lives of young patients both at The Royal Marsden and across the world.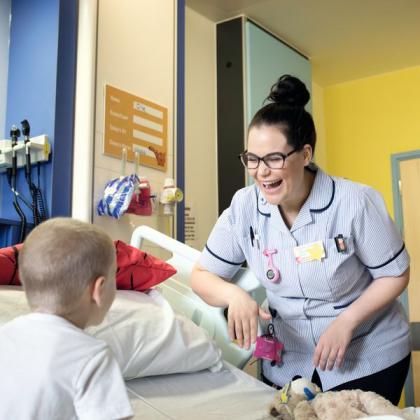 4. Specialist tuition in core curriculum subjects is available for older children
We try to provide support so that being treated for cancer doesn't mean that children and young people can't continue their education. They can get support to sit exams while they are being treated at the hospital.
5. There is a roof garden on top of the teenage unit
So patients can enjoy the sunny weather and fresh air, talk to other families or patients who are being treated or just have some quiet time to themselves.
6. There's an on-site school
Children who are staying at the hospital can go to the school room and take part in lessons or we can even visit children at their bedsides. There are lots of fun and creative activities that will help children progress in their literacy and numeracy so they don't miss out on their education while they're in hospital.
7.The Royal Marsden pays towards degree and masters level education for Paediatric staff and offers psychological support
We can only provide the best possible treatment and care for our young patients with highly skilled and well supported staff, so The Royal Marsden encourages and supports professional development  as well as looking after staff's health and wellbeing, for example by offering psychological support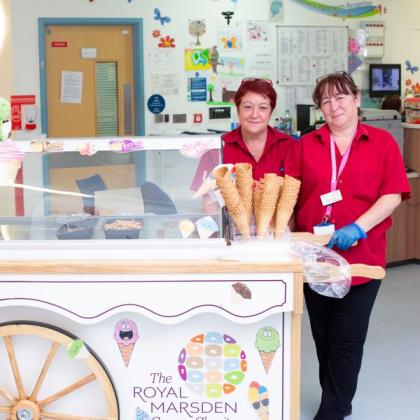 8. Children at the Oak Centre are provided three hot meals a day
All overseen by Shirley our Paediatric Catering Supervisor, the food is all freshly cooked and as some treatments can affect the taste buds, Shirley will go above a beyond to make sure the children are given something to suite their tastes, sometimes making individual meals for patients.
9. Play Specialists at the Oak Centre organise parties for the children
Being in hospital can be hard at any age so the Play specialists work with the children to help them understand their treatments through play and they also organise fun activities to take their mind off treatment. There are parties for occasions such as Christmas, Halloween and Easter with lots of activities that patients can do with their families and other children who are getting treated. Parties are also a good way of getting children to eat.
10. There is an ice cream trolley funded by The Royal Marsden Cancer Charity
In the afternoon the patients are visited by our very own ice cream trolley – not only is ice cream a delicious treat for everyone, it also can help with children who might have sore mouths as a side effect of chemotherapy.
10 years of the Oak Centre for Children and Young People
Since opening in 2011 the centre has:
Delivered thousands of specialist treatments, including over 400 stem cell transplants.
There have been over 9000 inpatient stays and 170,000 day and outpatient visits in the Oak Centre for Children and Young People. 
Support our work
Make a donation today to help us continue improving the lives of young patients with cancer.