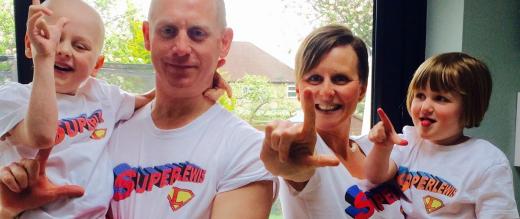 ​Boy inspires £100,000 donation
Seven-year-old Lewis Houghton was treated for lymphoma at The Royal Marsden, and is now the inspiration for a £100,000 donation to the hospital to help fund an administrator.
Lewis' friends and family raised £50,000, while jewellers Pandora matched it with another £50,000!
A real gem
Lewis was diagnosed with stage 4 Burkitt's lymphoma in 2015, just two days before his sixth birthday. After intensive chemotherapy at the hospital, he went into remission a year later.
His friends and family raised £50,000 to say thank you for his care, which has funded an administrator at The Oak Centre for Children and Young People for two years, providing support for our nurses.
Lewis' aunt Bethan is Vice President of Human Resources for Pandora UK and – after she told her boss about Lewis – they matched the £50,000 to bring the total to £100,000! This extended the administrator's role for another two years.
To be able to help the hospital in this way is a real privilege. We hope our pledge will have a positive impact on both the patients and their families.
A sparkling makeover
As well as matching the £50,000 donation Pandora decided to give the OCCYP Parents' Room a makeover, helped by Bethan and some of her colleagues.
When Pandora's suppliers heard about the donation, they also got involved and donated a TV, furniture and other essential equipment. The newly redecorated room was unveiled at a special event by presenter Lisa Snowdon, a close friend of the family.
I am so pleased to be supporting The Royal Marsden for such a great project. I have personally experienced the incredible work they do and was thrilled to be a part of such a personal event.
Our supporters raised
£16 million
to help build
The Oak Centre for Children and Young People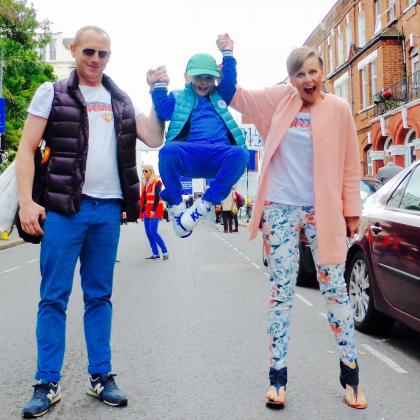 "Lewis' care was incredible"
Lewis' mum Jenny says:
When Lewis was diagnosed we thought our world had ended, but he astounded us every day with his general calmness at the madness going on around him.

He learnt how to administer some of his medicines, and his knowledge and understanding of the treatment he was being given was impressive for an adult, let alone a six-year-old boy.

I'm so grateful to The Royal Marsden as their level of care, knowledge, empathy and professionalism was so incredible. We will be forever in their debt for the successful treatment Lewis received.
Care for children
Your support means we can care for patients like Lewis, but we need more help to continue treating childhood cancers.
Marvellous mascots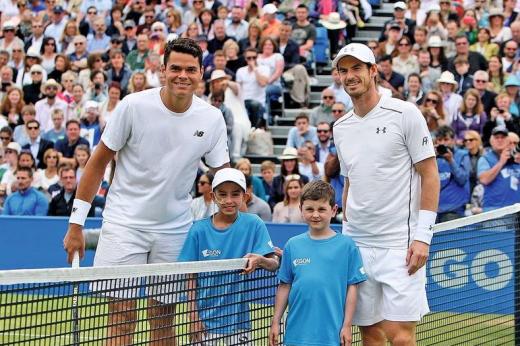 Lewis was one of just two young patients selected to be mascots on men's finals day at the Aegon Championships in 2016. Which meant he and Cameron Austin got to hang out with tennis heroes Andy Murray and Milos Raonic. All in a day's work for our young stars!