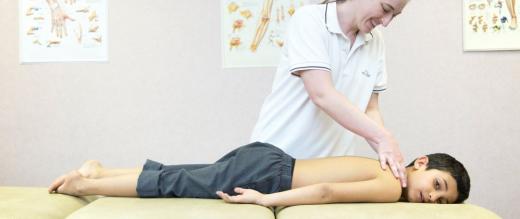 A holistic view
We believe in treating the whole person, not just their illness. So we look at all aspects of a patient's needs, in order to offer them the right therapy.
Thanks to you, we've been able to raise £4.5million for support services, complementary therapies and holistic treatments over the past three years. Here's how your money is helping.
Why offer complementary therapies?
There are no rules about how a cancer patient will feel, or how they should deal with their emotions – the illness affects everyone differently.
So we offer complementary and occupational therapies to help them cope with pain and muscle stiffness, and feelings of fear, anxiety, or sadness as well alleviating insomnia.
Today, our complementary therapies include a hair-loss specialist, a relaxation service, and the therapeutic massage team who provide aromatherapy, massage and reflexology.
Our aim is help patients maintain their independence, so they can carry out everyday activities
In the UK
1 in 3
cancer patients
use complementary therapies during their treatment
"Relaxation techniques play a role in recovery"
Ellie Symonds-Lloyd is one of our occupational therapists.
Patients can sometimes feel as if they don't have much control over what happens to them during treatment.

But many have found complementary therapies and relaxation techniques allow them to take a more active role in their recovery. It gives them the skills to manage their anxiety and deal with the challenges they face.

We offer different relaxation techniques, from helping patients focus on their breathing, to providing physical exercises to help relax their muscles. They can then carry these out at home.
At The Royal Marsden
1,000 patients
are seen for massage every year
"I've now got a bit of control back"
Melanie Howells was diagnosed with advanced breast cancer in August 2015.
It was an absolute shock. After surgery, I had physiotherapy and psychological support, and was then referred to the relaxation service.

It wasn't something I'd thought about using and didn't know what to expect. But the first session was great – I didn't feel awkward because the therapist was absolutely brilliant.

I've had trouble sleeping throughout my treatment. Now, if I wake up in the middle of the night, I use the relaxation techniques I've learned. It's allowed me to have a bit of headspace and get that control back.
How you can help
With your support, we can continue to offer complementary therapies to patients, whatever stage they're at in their treatment.