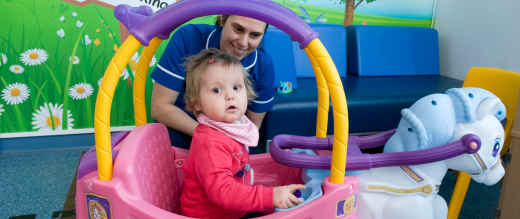 A drug trial that transformed Charlotte's health
Young Charlotte's family can enjoy family life again after a drug trial at The Royal Marsden has helped transform her health.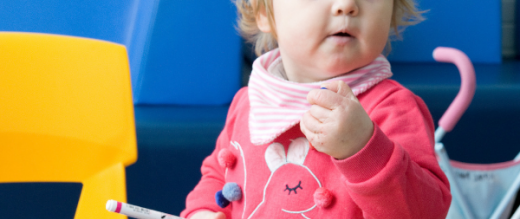 Charlotte's Story
Charlotte was diagnosed with infantile fibrosarcoma when she was just three and a half months old at her local hospital in Belfast. A chest x-ray showed she had a tumour measuring 9cm in her lung. Following a biopsy she ended up in Intensive Care Unit for 10 days.
Her mum Esther said: "We had to wait for her to get well before they would start her on chemotherapy at our local hospital.  She had nine months on three different regimes of chemotherapy but it grew back twice. The first time was just after Christmas 2017 last year when we had been in and out of hospital. It was just awful."
Charlotte had an operation at another hospital in April 2018 to resect the remaining tumour, at that point she was on the 7th centile. She did not put on any weight for six months.
"By August 2018 we were told a drug trial would be our best option as the tumour had grown back again. Of course it's not ideal to have to travel to The Royal Marsden on my own with her every four weeks for treatment but we had no other options. My husband stays with our older two children as for them life has to carry on."
This early phase trial appears to be working for her and she is like a different child. She has really caught up and now at the 75th centile. She is walking and like any other busy toddler."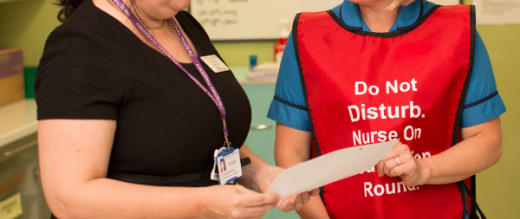 Drug trials at The Royal Marsden
The Royal Marsden's paediatric and adolescent drug development programme has the largest portfolio of early-phase paediatric cancer trials in the UK and one of the largest in Europe.
The Royal Marsden Paediatric Drug Development Unit has a broad portfolio of first-in-child and other early phase clinical trials of promising novel drugs for children and adolescents with cancer. These include trials of immunotherapy drugs and other new molecularly targeted agents. The Royal Marsden is the only UK centre running the trial of the highly targeted drug which is helping Charlotte, in partnership with pharmaceutical company LOXO Oncology and other international paediatric investigators'.