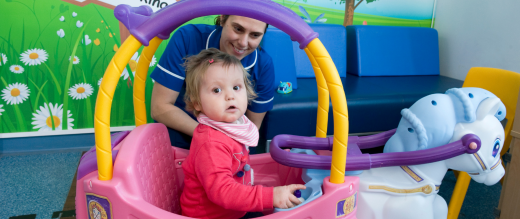 A drug trial that transformed Charlotte's health
How our Oak Paediatric and Adolescent Drug Development Unit is saving lives.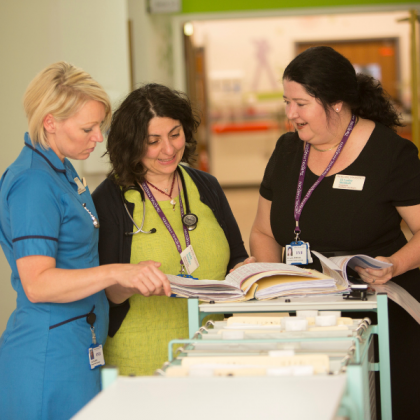 The Royal Marsden's Oak Paediatric and Adolescent Drug Development Unit
This unit is funded by supporters of The Royal Marsden Cancer Charity, including Oak Foundation, and has the largest portfolio of early-phase paediatric clinical trials in the UK and one of the largest in Europe.
The unit runs numerous first-in-child and other early phase clinical trials of promising drugs for children and adolescents with cancer. These include trials of immunotherapy drugs and 'targeted' drugs, which target the genes that enable cancers to grow.
In some cases, The Royal Marsden is the only UK centre where certain trials are available. For example, three-year-old Charlotte Stevenson from Belfast is benefitting from a targeted drug being trialled at The Royal Marsden.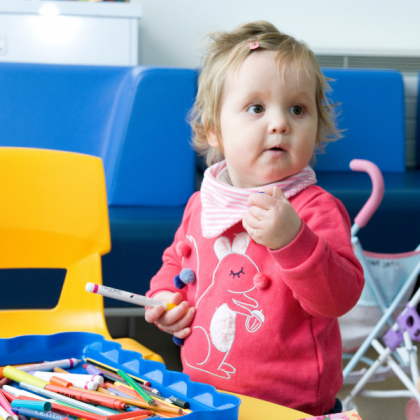 Charlotte's Story
Charlotte was just 14 weeks old when she was diagnosed with infantile fibrosarcoma at her local hospital in Belfast. A chest x-ray showed she had a tumour measuring nine centimetres in her lung. Following a biopsy she ended up in Intensive Care for 10 days. Her mum Esther said:
We had to wait for her to get better before they would start her on chemotherapy at our local hospital in September 2017. She had nine months of chemotherapy, but the tumour grew back. She then had surgery, but again it came back a few months later.
Charlotte had an operation in April 2018 to remove the remaining tumour, but again it grew back and by now options were running out. Esther says:
By August 2018 we were told an early phase drug trial would be our best option, and were offered one at The Royal Marsden. It appears to be working for her and she is like a different child. After being underweight for her age she has now really caught up. She is walking and is like any other busy toddler. Charlotte is now a happy and vivacious three-year-old who loves life and we are so grateful to The Royal Marsden for giving us the chance to enjoy our little girl as we should.