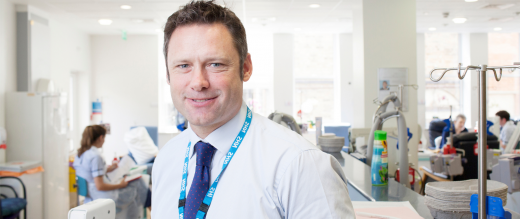 Empowering the body to fight back
Immunotherapy, which empowers the body's immune system to attack cancer cells, is a hugely promising cancer treatment that can help us tackle hard-to-treat tumour types and advanced cancer.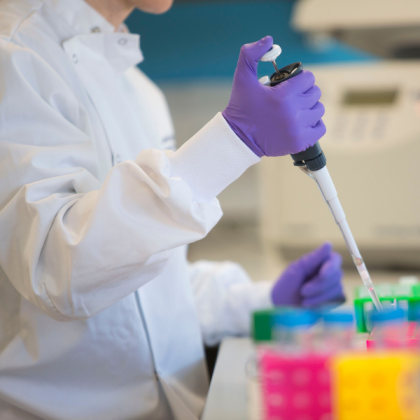 The Royal Marsden is at the forefront of this rapidly advancing field, and our researchers continue to publish groundbreaking studies which have directly led to the development of innovative new treatments.
In November 2018 a major trial led by The Royal Marsden and the ICR found that the immunotherapy drug 'pembrolizumab' could significantly extend the lives of patients with head and neck cancer, and in one group of these patients, there was a particularly dramatic effect. As head and neck cancer is so difficult to treat once it has come back or spread, breakthroughs like this are urgently needed to ensure that people with advanced head and neck cancer are offered the chance of a longer and improved quality of life.
This study follows exciting advances in other hard-to-treat cancers, including melanoma. Royal Marsden trials led by Professor James Larkin, whose work is supported by the Charity, have shown that an immunotherapy combination of drugs called 'nivolumab' and 'ipilimumab' can have a powerful effect on advanced melanoma. As a result of this research, the drug combination has now become standard practice.