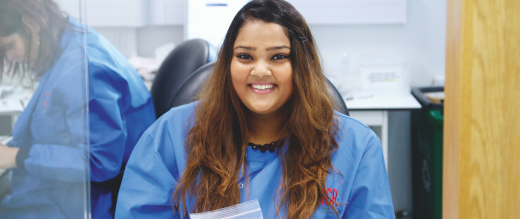 Ferhana's Story
"I was diagnosed with Hodgkin lymphoma when I was 10 years old. The treatment and care I received at The Royal Marsden was incredible and inspired me to go into medicine."
"I was so grateful to the doctors and nurses for saving my life."
"When I was diagnosed, I had experienced months of symptoms. Childhood cancer is so rare that it can often take a while to get a diagnosis. When I came to The Royal Marsden, I was given chemotherapy straight away and was told I would lose my hair. I was so scared. I kept looking around at the other children further along in their treatment, thinking, 'what will happen to me?'
I came through the two-year treatment programme really well, thanks to the support of the nurses and my consultant Dr Mary Taj."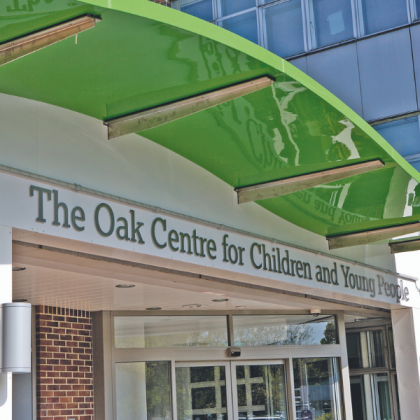 "Unfortunately, a few years later, I got Graves' disease, an autoimmune condition that affects the thyroid gland. I was treated with radioiodine for a couple of weeks and was not allowed to have any contact with anyone, which was really difficult. I now attend Dr Kate Newbold's thyroid clinic at The Royal Marsden for regular check-ups.
"The care I received and the time I spent at The Royal Marsden's Oak Centre for Children and Young People, inspired me to pursue a career in medicine. I was already making donations to The Royal Marsden Cancer Charity, who funded the Oak Centre for Children and Young People, but it wasn't enough. I am incredibly proud to say I am now an Associate Practitioner at The Royal Marsden's Centre for Molecular Pathology. My job involves analysing samples to help doctors and biomedical scientists to diagnose and treat patients.
"I believe that all of my experiences have helped make me the person I am today. I feel so proud to be working at The Royal Marsden and I get such a buzz walking down the corridors and seeing some of the porters who wheeled me around as a patient.
"When we receive a paediatric sample in the laboratory, I think, 'someone was doing this for me years ago'. I am so happy that I can contribute to young patients' treatment in a small way now, and hope I will be able to do more in the future. My dream is to come back to The Royal Marsden as a paediatric oncologist and help children in the way that Dr Taj helped me."