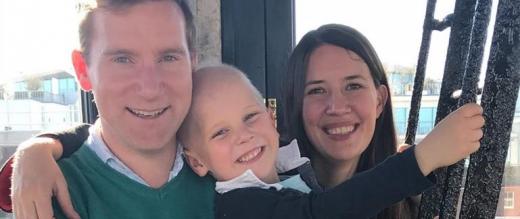 Harry's Giant Pledge
Harry Shaw and his family decided to share their story to raise funds to help other children diagnosed with cancer. 
We were deeply saddened to hear about the passing of Harry on 1 June. Harry was an inspirational little boy and all our thoughts are with his family and friends at this time.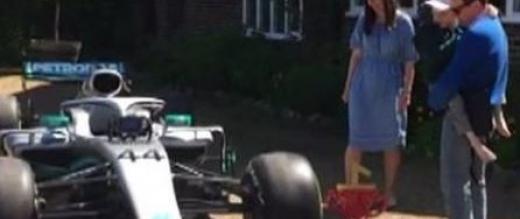 Harry's story
Harry was diagnosed with cancer on 2 August 2018 when a routine scan on a small lump showed a tumour the size of a large baked potato inside Harry's right chest, he had Ewing's Sarcoma; a rare bone cancer. Harry was 4.  In the space of a few minutes on that hot sunny afternoon the Shaw Family's life was changed forever.
Harry's parents, Charlotte and James, set up Harry's Giant Pledge to raise money for The Royal Marsden Cancer Charity. Their aim is to raise money for research into Ewing's Sarcoma and other childhood cancers to ensure children like Harry have a better chance of surviving. 
On 29 April 2019 tragically five-year-old Harry Shaw was given 1 week to live after a 9 month battle against Ewing's Sarcoma. He and his family have raised over £100,000 to support research into children's cancer.  
Harry's dad James says:
One of Harry's favourite expressions during chemotherapy was: 'Let's just get it done'. In honour of Harry 'let's just get it done' spirit let's raise some money to beat this awful disease and give future children and their families hope.
Donate to Harry's Giant Pledge
You can support this incredible fundraising effort by making a donation today.
We can't let Harry die without doing something to try and ensure other little Harrys don't go through the same thing.