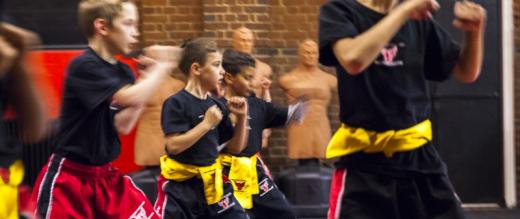 Phoenix's knockout donations
The Phoenix School of Martial Arts in Croydon has raised more than £225,000 for us over the years. The young students take part in sponsored tournaments every year.
The school have supported us for over ten years and organise annual kickboxing fights to raise funds.
Kicking off
Our star supporters The Phoenix School of Martial Arts have been raising funds for The Royal Marsden since 2006.
Instructors and pupils at the school recently held their eighth sponsored kickboxing tournament, bringing the grand total they've raised for us over the years to £225,000!
The school previously made a large donation to help build The Oak Centre for Children and Young People, and were personally congratulated by the Duke and Duchess of Cambridge for their hard work.
Since it opened in 2011
our kitchens have served up
155,000 meals
at The Oak Centre for Children and Young People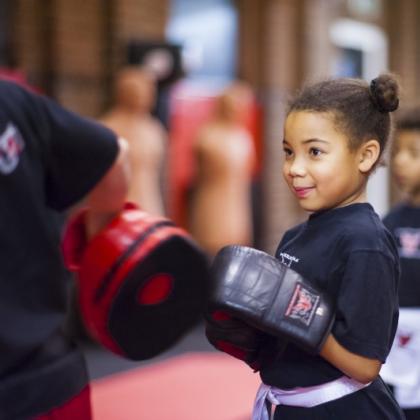 "We love giving back"
My mother was diagnosed with cancer and The Royal Marsden is very close to our hearts.
The students really love giving back and supporting this charity – it means so much to us.
Most, if not all, of us have been affected by cancer in some way. Therefore, we quite literally fight cancer for charity.
Steven Brooks, head of the association
This wonderful association has raised huge sums of money, and I'm amazed at their success. Everyone there should be very proud of themselves. Long may their fundraising events continue.
Understanding childhood cancers
Our Oak Centre for Children and Young People provides a comfy home-from-home environment in the heart of our hospital in Sutton. We care for over 5,000 day patients and 600 inpatients there every year.
As well as the latest equipment to help treat childhood cancers, we have chill-out zones, study areas, parents' room, and two kitchens that cook whatever our patients want to eat.
The centre is also home to one of the largest drug development programmes for childhood cancer, offering our young patients early access to trials of new cancer drugs.
Join the knockout
You too can give cancer that KO by making a donation today.
Your support means we can continue find better, personalised, and more targeted treatments for cancer.