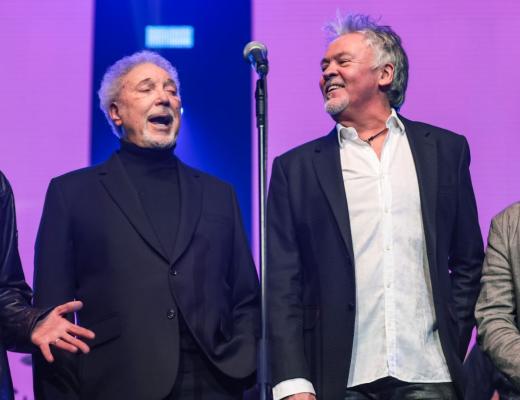 Music for the Marsden concert raises fast approaching £1 million
Star-studded benefit saw Sir Tom Jones, Eric Clapton, Bonnie Tyler, Mick Hucknall and Van Morrison take to the stage at London's O2 Arena performing their greatest hits to raise vital funds for The Royal Marsden Cancer Charity.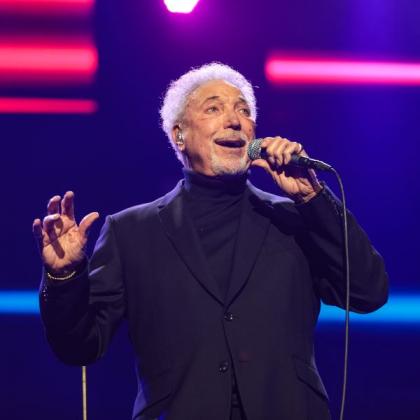 On Tuesday 3 March, at London's O2 Arena, the Music For The Marsden concert raised fast approaching one million pounds for The Royal Marsden Cancer Charity, with donations still coming in. The star-studded line up raised vital funds for the brand new, state of the art cancer treatment and research facility, the Oak Cancer Centre.
The all star line up play their hits 
Performing some of their best loved songs, the evening saw a formidable line-up take to the stage including Eric Clapton, the legendary Tom Jones, Gary Brooker of Procol Harum plus Simply Red's Mick Hucknall, John Illsley from Dire Straits, Paul Jones, Nick Mason, Mike Rutherford, Rick Wakeman, Yusuf / Cat Stevens and Paul Carrack and the unstoppable Bonnie Tyler as well as Paul Young, Zucchero and Van Morrison.
You can see a gallery of photos from the night here.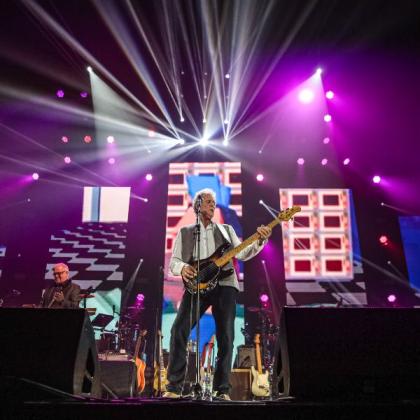 Gary Brooker, of Procol Harum, was Musical Director of the show and worked tirelessly to bring together the line-up of the greats, as well as the all-star house band which  was made up of Paul 'Wix' Wickens (keyboards), Andy Fairweather Low and Robbie McIntosh (guitars), Dave Bronze (bass), Graham Broad and Ian Paice (drums & percussion).
For one night only 
Reuniting on stage were Paul Young and Zucchero who brought the house down with their classic rendition of 'Senza Una Donna' and the evening ended in spectacular fashion with Eric Clapton coming back on stage to play guitar with Van Morrison for his set, which included Does Love Conquer All and Help Me.
Rick Wakeman said:
Gary (Brooker) contacted me last year because he knew that The Royal Marsden was very close to my heart, as my wife had been treated there for a year and a half. I realised what fantastic work they do, how caring they are, not just for the people being treated there but for their families. When Gary told me what he was doing, I said "Count me in!" 
Raising money for a brand new facility
Funds raised from the concert will go towards the Oak Cancer Centre, a brand new state-of-the-art research and treatment facility at The Royal Marsden in Sutton. Named in recognition of Oak Foundation which has donated £25 million, the centre will speed up the development of new treatments and save lives through improving early diagnosis. The Royal Marsden Cancer Charity is raising £70 million to make the new centre possible.
Managing Director of The Royal Marsden Cancer Charity, Antonia Dalmahoy, said
What an incredible night! We are so grateful to these legendary artists for coming along and performing their hits tonight. I'd also like to thank all the celebrity hosts and the show producers and promoters who have worked so hard to make the show happen and to support this important cause, and of course everyone who bought a ticket who together have raised a huge amount of money. The Royal Marsden has a long history of developing new treatments for cancer and much of this work has been made possible by supporters of The Royal Marsden Cancer Charity.
Photos from the night