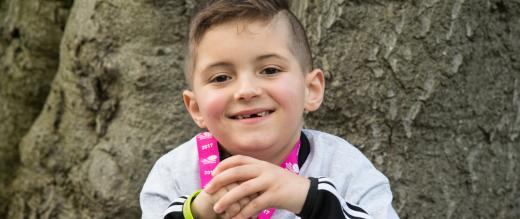 A ringing success
Nine-year-old Blue Tobin is an example of how experimental treatments can beat all the odds.
Blue's life was saved six years ago by a pioneering trial of two drugs while he was treated for acute myeloid leukaemia (AML), an aggressive type of cancer that progresses rapidly.
A "medical miracle" 
Blue's recovery was hailed as a "medical miracle" by his doctor. He recently returned with his mum Francesca to the Oak Centre for Children and Young People, where he had been treated, in order to ring the 'end of treatment bell' and to celebrate with the same staff who had helped him.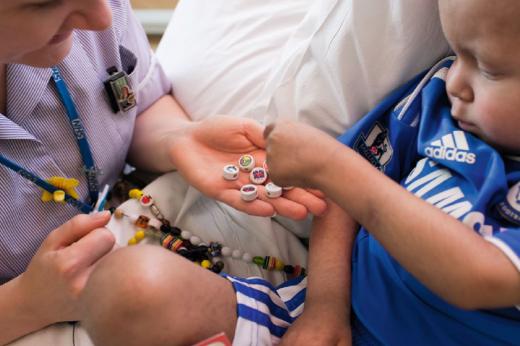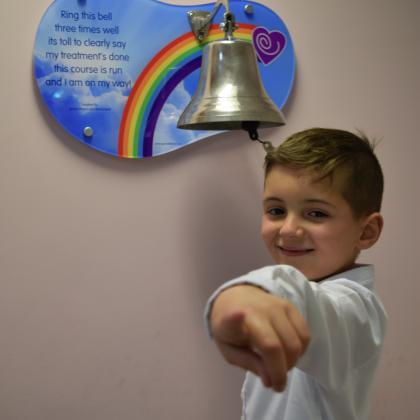 Taking a chance
To save Blue it was vital to put his leukaemia into remission in order to give him a bone marrow transplant. Initially the chemo worked, but two months later the cancer returned. So Blue received more chemo, and still it came back.
It looked like nothing more could be done until the clinical team suggested a truly groundbreaking route. Two drugs - Cyclophosphamide and Etoposide - had been successfully trialled in adults but never used together on a child Blue's age.
There was a 10–15% chance the drugs would work and no dose guidelines existed. The potentially high toxicity levels of the drugs meant trying them on a small child was a huge risk. But Blue's mum Francesca made the brave decision and gave her permission.
Using all of their knowledge and expertise, our clinicians developed a unique dose for a very fragile Blue and gave him the treatment. They cleared Blue's body of cancer cells.
Without the incredible researchers, doctors, nurses, support teams, his donor and wonderful supporters like you, Blue wouldn't be here today.

That's why I've been doing all I can to raise awareness of The Royal Marsden's groundbreaking work and encourage more people to give what they can.
On the march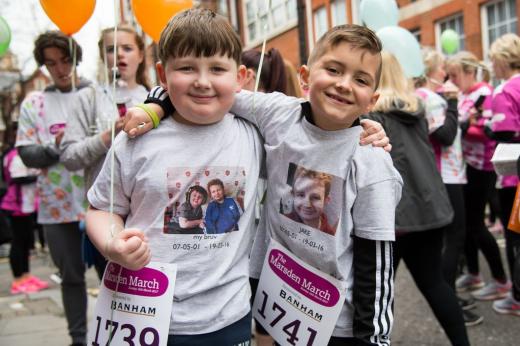 It takes people like you to help kids like Blue
With your support The Royal Marsden can continue to develop and trial more pioneering cancer treatments that allow families like Blue's to ring their successes