Oak Cancer Centre given green light
We are delighted to announce that Sutton Council has resolved to grant planning permission for The Royal Marsden NHS Foundation Trust's new, state-of-the-art cancer facility.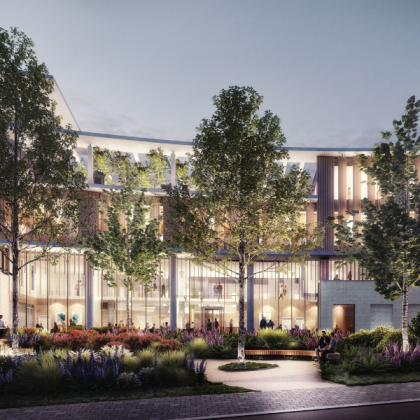 The Oak Cancer Centre will enable The Royal Marsden to help people with cancer for decades to come and to discover breakthroughs in cancer research that will benefit patients not just at The Royal Marsden but throughout the UK and around the world.
The centre will replace some of the Sutton hospital's outdated, 1960s facilities with modern, carefully designed spaces.
The Royal Marsden Cancer Charity is raising £70 million to make the Oak Cancer Centre possible. It is named in recognition of Oak Foundation which has donated £25 million towards the centre- the largest donation the charity has ever received.
The new facility will house a new Rapid Diagnostic Centre which will use the very latest technology to provide faster diagnosis for more people, helping to save lives by diagnosing cancer earlier when treatment is more likely to be successful.
A new Medical Day Unit will enable patients to enjoy peace and quiet while receiving chemotherapy, and patients visiting the new outpatients department will be able to undergo blood tests, see their consultant and collect a prescription all on the same floor.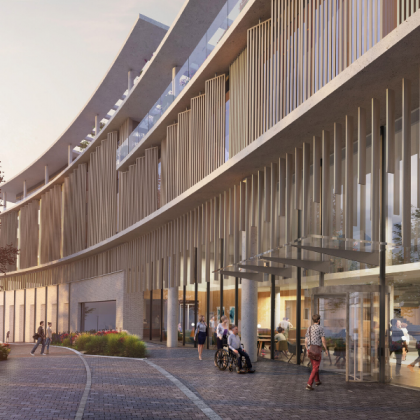 Importantly, the centre will bring together over 400 researchers who are currently dispersed across the site, in spaces designed to encourage collaboration and help speed up the development of new treatments.
The planning application received an unprecedented level of public support with over 100 positive comments submitted to the Council in support of the plans. Permission was approved unanimously, subject to conditions of a Section 106 Agreement (S106), which is a plan to mitigate the impact of the build on the local community and infrastructure. 
None of this would be possible without the supporters of The Royal Marsden Cancer Charity. In addition to the lead gift from Oak Foundation, we are incredibly grateful to the following donors who have pledged or given significantly to the fundraising appeal, which now stands at £59 million; Kuok Group Foundation, the Charles Wolfson Charitable Trust, Alex Beard and Emma Vernetti, Goldman Sachs Gives, the Garfield Weston Foundation and Ralph Lauren Corporation.
Everyone at The Royal Marsden Cancer Charity is incredibly grateful to everyone who is supporting the Oak Cancer Centre, in particular Oak Foundation and all our other generous donors.