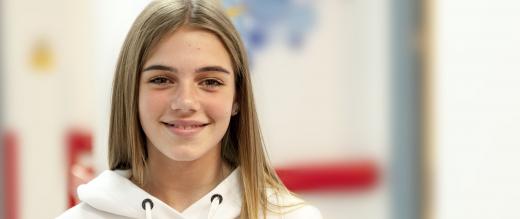 Teenagers vs Cancer: A User's Guide
This BBC Horizon documentary focuses on the changes a cancer diagnosis has on young people and how the treatments have improved.
In Teenagers vs Cancer: A User's Guide, Sophie, Harry, Magda and Timothy share their incredible stories during the vital care they receive. The four Royal Marsden patients were filmed for a month to highlight the issues young people face while going through treatment for cancer and how they are supported.
Emma Masters is Advanced Nurse Practitioner on the ward:
It was quite surreal to have a camera crew following us around on the ward. The patients that were filmed seemed to quite enjoy the experience. We were happy to take part to help raise awareness of what our patients go through during their treatment and the services we offer.
Below you can find out more about the excellent work of Emma for Children and Young People and follow the patients' amazing journeys.
How you can help
The work we fund is revolutionising cancer treatment, but we just couldn't do it without you. We need your help to continue our care for young people and children with cancer.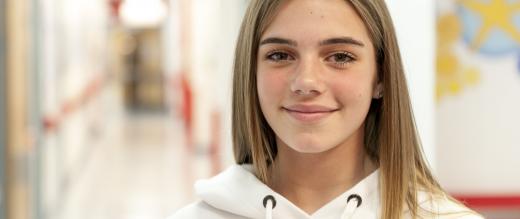 Sophie Armitage, 14
Sophie was diagnosed with a rare solid inflammatory myofibroblastic tumour five years ago and came to The Royal Marsden for a clinical drug trial that targeted a protein in her tumour.
I am determined to become a doctor as it's always been a dream of mine. I recently passed my first aid exam and love studying science at school. I enjoyed being filmed by Horizon. I was nervous to begin with but the filming soon put me at ease.
Sophie's mum, Helen added:
The whole team at The Royal Marsden are amazing and I honestly can't thank them enough for what they have done for Sophie, they have literally saved her life.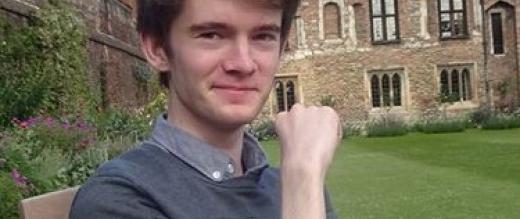 Harry Goodburn, 20
Harry was diagnosed with Non-Hodgkin's Lymphoma in August 2015 and had a six month course of chemotherapy. He relapsed in late August 2017 just before his second year studying maths at Trinity College, Cambridge.
It does feel very strange to have such a large change of moving away to university for a year, only to then have to spend the next year at home. I have a group of friends from school who all play games online together that I regularly talk with on voice chat, and so have been able to keep in contact.

Being filmed by the Horizon team was definitely strange to begin with, but wasn't overly hard to get used to, especially with all the other strange procedures going on around me! In a way the filming was quite a pleasant distraction from some of the procedures ... it was good to be able to share what it's been like for me to be treated at The Royal Marsden.
Every year we treat
5,000 day patients
at The Oak Centre for Children and Young People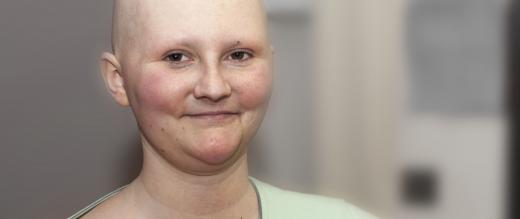 Magda Idczak, 23
Magda was diagnosed with a rare supratentorial primitive neuroectodermal tumour (SPNET) when she was 16-years-old.
She started a clinical drug trial under The Royal Marsden Cancer Charity funded Paediatric Drug Development Team in the Oak Centre for Children and Young People.
Magda was filmed by the Horizon team while having her regular three weekly chemotherapy infusion. She is due to have her 100th cycle of her trial drug at the end of June.
I was happy to be filmed as I wanted to help raise awareness of the work of The Royal Marsden. I am enormously grateful to the paediatric drug development team for keeping me going on this trial. This trial has kept me alive. The staff here are so lovely to me I actually really enjoy coming in for my treatment.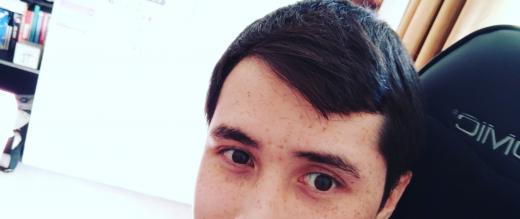 Tim Bull, 22
Tim Bull from Reading was diagnosed with cancer for the second time at 21 and received treatment at The Royal Marsden.
I moved back to England from Dubai when I was 18 to study Chemical Engineering at the University of Surrey. I had to have regular check-ups at The Royal Marsden and when I was 21 a routine scan showed a Ewing's Sarcoma in my spine.
I quickly started my chemo treatment. The staff had a supportive and positive attitude and were always there to help.
When I was asked to be filmed for the BBC Horizon documentary I was pleasantly surprised as I am such a quiet person and keep myself to myself. I was filmed in a music workshop with Roger Daltrey from The Who which was quite surreal. We played Ring of Fire by Johnny Cash together and he asked how my treatment was going.