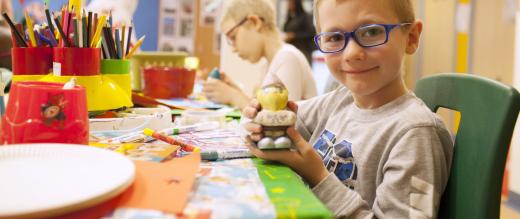 When child's play matters
In the Oak Centre for Children and Young People, our play specialists Kate, Claire, Caroline and Tanya perform one of the most vital roles in young children's cancer treatment and care, and our friendly playroom facilities help children to express themselves, as well as playing host to parties on special occasions.
Highly ranked by patients 
We're delighted that The Royal Marsden has been ranked among the top Trusts in the country for patient experience for children following results from the 2018 NHS Children and Young People's Patient Experience Survey which were published by the independent regulator the Care Quality Commission.
Nearly 100 parents, carers, children and young people at The Oak Centre for Children and Young People took part in the survey which asked questions about admission, the hospital ward, hospital staff, and facilities for parents and carers, pain management, operations and procedures, the discharge process and their overall evaluations of their care.
The importance of play 
Parents felt like there were enough things for their child to do whilst in hospital and parents scored highly when feeling that staff distracted the children from operations or procedures when necessary. We're incredibly proud that The Oak Centre for Children and Young People has a team of play specialists who provide fun activities and therapeutic play to help support children in preparation for procedures and in adjusting to the hospital surroundings. Funded by The Royal Marsden Cancer Charity, the play team have a vital role in supporting young patients through their cancer treatment.
The thought of going into the room and being on my own was very scary, but having my teddy with me helped.

Also knowing that Claire was outside, talking to me and reading stories helped me forget what was happening.
Kate, Claire, Caroline and Tanya, are the four charity-funded expert play specialists who work in the Oak Centre for Children and Young People in our Sutton hospital.
They use their understanding of child development, therapeutic play activities and distraction techniques to help young patients prepare for and cope with painful or invasive procedures, scans and treatment. They meet every single young patient to assess what support they need and adapt activities to meet the individual's needs, whether in the playroom or at their bedside.
Messy play, such as syringe painting and play dough, are great ways for young patients to release their feelings of frustration and anger, allowing them to cope with difficult situations, as play specialist Claire Riddell explains:
It's important that we can help children to deal with their fears so that they are able to undergo potentially life-saving treatment without lasting psychological phobias
Funding by the Chancellor using LIBOR funds will support The Royal Marsden's play specialist service until 2020.
Pictures of play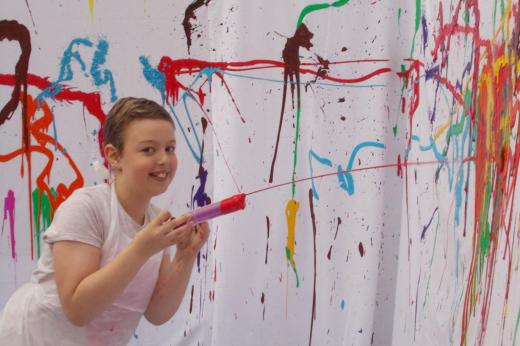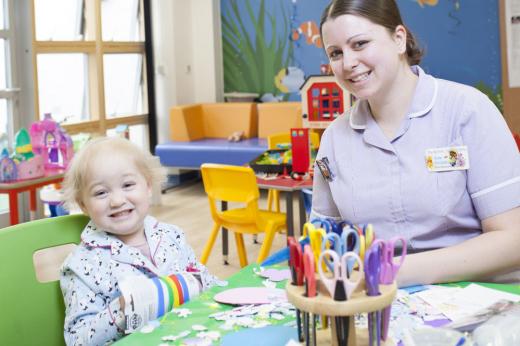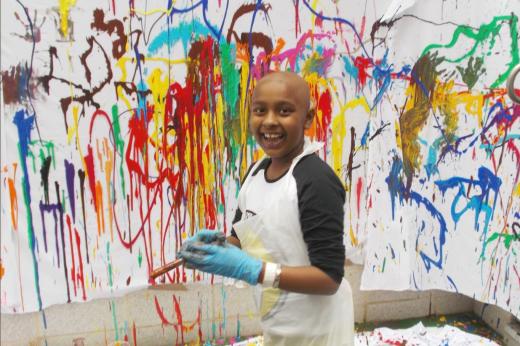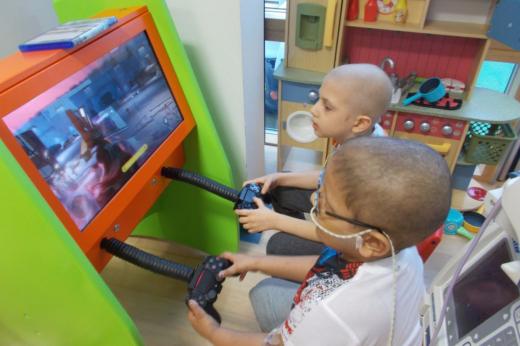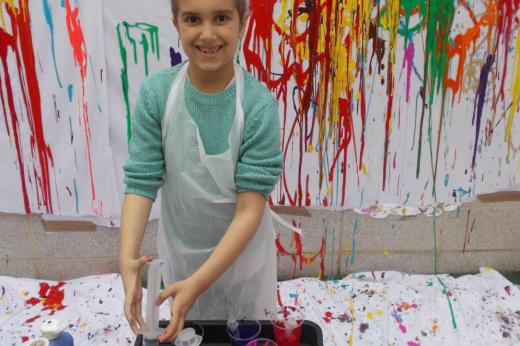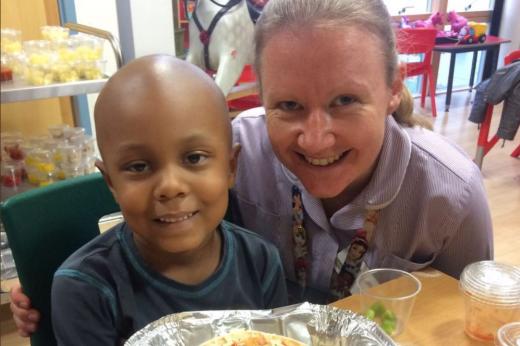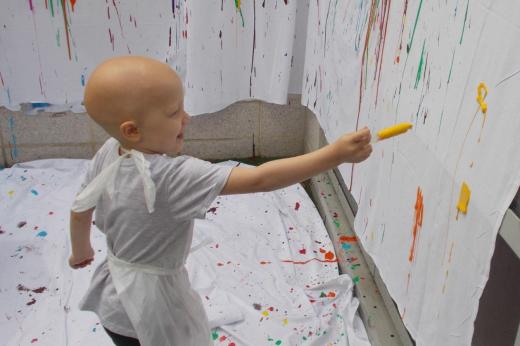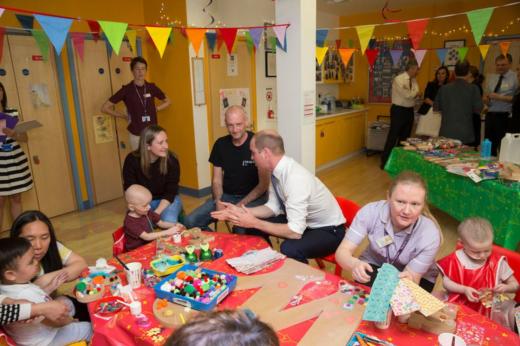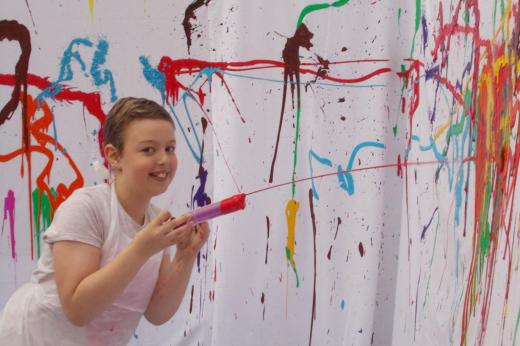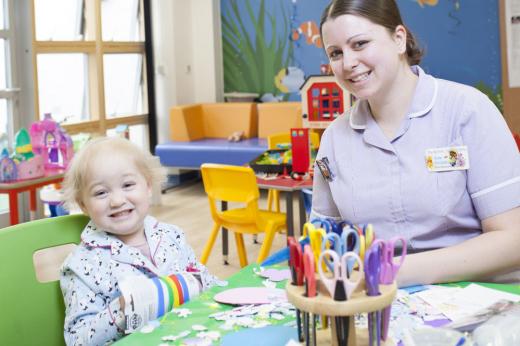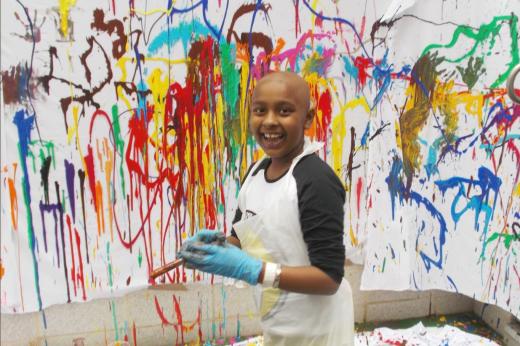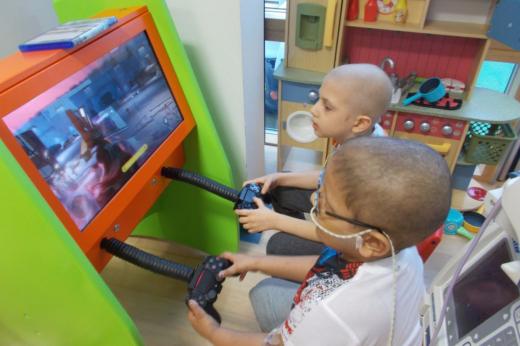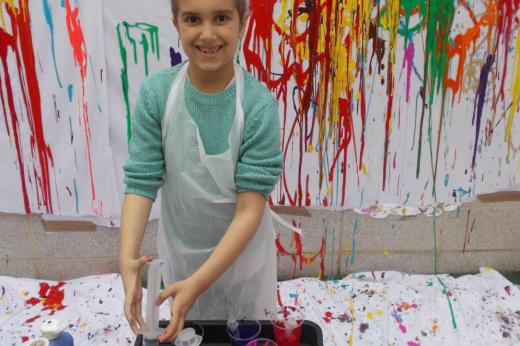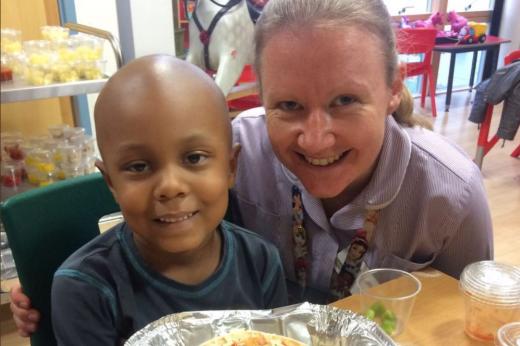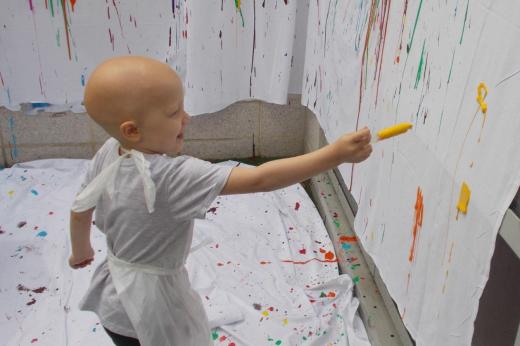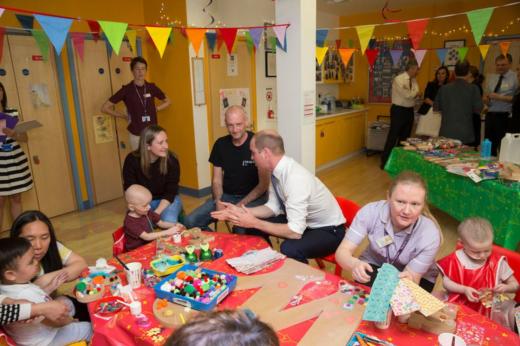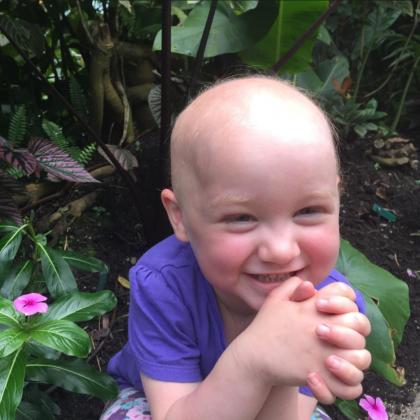 Filly's flower power!
One of our very young patients, Filly, was diagnosed with Acute Lymphoblastic Leukamia in December 2016. Filly loved to use the play area and spend time with the play specialists - she even ended up having to spend Christmas, Easter, and her fourth birthday in our hospital in Sutton. As her mum Lyndsey explains:
When she found out she'd be spending her birthday in hospital her first question was whether she could have a cake big enough for everyone to share. She's a little poppet. She makes cancer look easy.
Filly is now officially in remission - she even started school in September. During the summer her mum took her to the Eden Project in Cornwall to see the Madagascan Periwinkle - the flower that produced the drug vincristine, used to treat Filly's cancer.
Filly gave the flower a kiss and said 'thank you!'
Support like yours makes all the difference
By donating today you too can make a huge difference to how children's cancer is treated, so that young patients like Filly and Jack can experience the best environment and care possible.