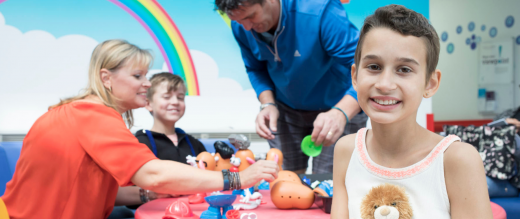 Why We March- Bryony's Story
Thousands of supporters will join us on The Banham Marsden March, patients, families and friends of the hospital. Eleven year old Bryony and her mum Carol told us why they are taking part.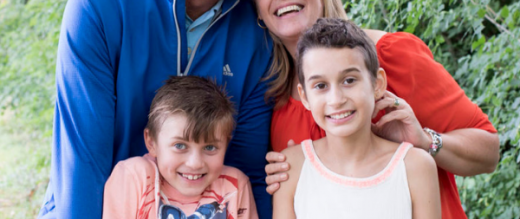 Bryony was diagnosed with Acute Myeloid Leukaemia (AML) in October 2017 when she was just 10 years old, and is currently being treated at the Oak Centre for Children and Young People in Sutton. Next year Bryony and her family will be walking 15 miles in The Banham Marsden March to say thank you to The Royal Marsden and to raise money for The Royal Marsden Cancer Charity.
Why did you sign up for The Banham Marsden March?
Bryony's mum Carol says: "On the day of the 2018 Marsden March, Bryony had just come in to have her stem cell transplant, having been in hospital for five months. So we're just pleased that we can all take part this year, as a family, and that Bryony feels well enough to do it.
"The Royal Marsden has done so much for us; it is nice to be able to give something back. The Oak Centre started to feel like home. We spent lots of time in the parents' lounge or doing activities in the play room. Bryony got really involved in the arts and crafts, and the staff supported and encouraged her in things like building the big mosaic in the school room.
"We are a really active family, Bryony loves gymnastics and hockey, so The Banham Marsden March felt like a nice easy way for us to get involved and do something we could enjoy together."
What are you looking forward to about the day?
"We're looking forward to having our family and friends out together walking, talking and knowing we are helping others. And it should be fun when we get to the end and join everyone else at the party. I'm encouraging more friends to join us- it's going to be a great experience for a great cause."
Are you going to do any training before the day?
"We are already pretty active, but we will go out and walk altogether and take our dogs out too a few times before the actual day. We are looking forward to spending the time together."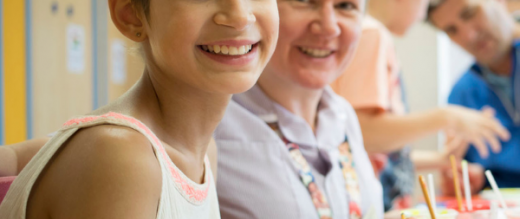 Why is raising money for The Royal Marsden Cancer Charity important to you?
"We are so grateful for the support that the hospital has given us. Even when Bryony was an inpatient over Christmas last year, they arranged for us all to stay Christmas Eve so that we could wake up together on Christmas Day. They bought special presents for Bryony and her brother Kale to open on the day. It is the little things like that that makes it so special for families like us."
Bryony said: "Having everyone there made me feel a little bit better. We had Christmas lunch, they gave me extra presents. I got these shiny boots, and then I got a sewing kit."
Carol adds: "Taking part in The Banham Marsden March means we can do something as a family to say thank you, and raise money to support the great work that the hospital does."
Sign up for The Banham Marsden March
The Banham Marsden March is crucial to help us raise funds to support more children like Bryony. Spaces are limited. Sign up today to secure your place!