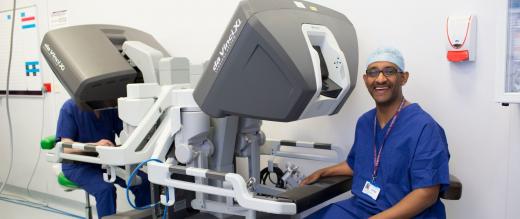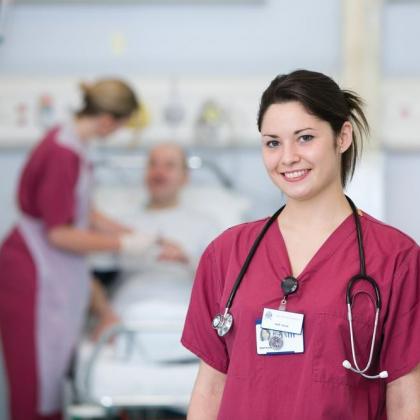 Supporting our staff to deliver incredible care
The Royal Marsden Cancer Charity proudly supports clinical and research staff across The Royal Marsden, thanks to your generous donations.
The hospital has pioneered radical progress in the field of robotic surgery. Now, we have the opportunity to continue this work with the introduction of a Robotic Surgery Nurse Fellowship, the first of its kind in the UK.
During robotic surgery, the surgeon is located at the da Vinci robot console, rather than by the side of the patient. The patient is still surrounded by an expert team, which includes a scrub nurse.
Under the fellowship, the scrub nurse would be trained with enhanced knowledge and capabilities to support and work alongside the surgeon as an expert partner. The surgeon would act as dedicated mentor throughout the fellowship.
Help fund our first Robotic Surgery Nurse Fellowship
Your donation will help to fund our robotic surgery nurse fellowship. If the funds raised exceed the amount needed, we will ensure further donations go to where the need is greatest in the hospital.