Inca Trail Trek to Machu Picchu
Do you fancy exploring the Inca capital of Cusco and reaching the lost city of Machu Picchu via the Sun Gate? This trip of a lifetime is the perfect way to discover Peru and takes in an alternative, un-touristy route in the Lares Valley.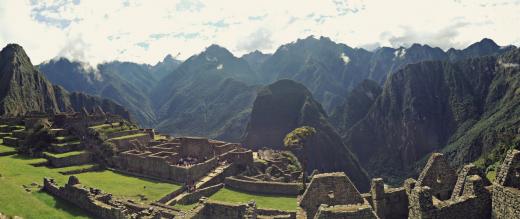 Date
Various in 2023 and 2024
Fundraising target
£4335.00
Discover Peru and help us raise vital funds that will transform the lives of cancer patients at The Royal Marsden and around the world. This exhilarating trek is run by Charity Challenge. 
Avoid the crowds with a challenging route
Your first taste of the Inca world will be Cusco, their ancient capital. Here you will acclimatise to the high altitude and then we'll head to the remote and rarely visited Lares Valley. As an alternative to the busy Inca Trail, it is right off the beaten track and offers trekkers a unique view of the diverse surroundings and traditional Peruvian cultures. But it's a tough route so you will be challenged! 
Hot spring reward
The good news? This is also where you will find the Baños Del Inca, probably the best hot springs in southern Peru. And eventually you will wander through the clouds to reveal the lost city of Machu Picchu at 2,430 metres above the Sacred Valley, this ancient city was abandoned by the Incas during the Spanish Conquest. But the epic nature of their history and location is immense. You will not be disappointed.
Optional Lake Titicaca or Jungle extensions available.
Visit Charity Challenge's website for dates available in 2023 and 2024 and sign up!