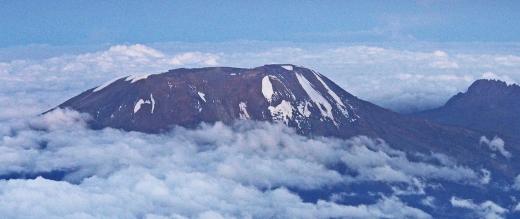 Kilimanjaro Summit Climb - Lemosho Route
Your chance to take on the the world's highest freestanding mountain with a off the beaten track, un-touristy route to the top - trekking through through five separate ecosystems on the way.
Event details
Fundraising target
£5490.00
Gaze at star-studded Tanzanian skies at night and walk above an endless ocean of clouds during the day. 
At an immense 5,895m, Mt. Kilimanjaro is one of the biggest volcanoes in the world.
Your challenge will be to climb above the clouds to the very top
We will start out in lush rainforest - the Lemosho Glades - and start to head upwards to the Shira Plateau – from where we will acclimatise to the high altitude. It is from here that we can start to appreciate our goal: the snow-capped Kibo peak. 
We follow the impressive Southern Flank, Barranco Wall and Barafu Route to the summit. While all of our groups have excellent success rates (96%) for reaching the summit, Kilimanjaro – with its 1,000 metre ascent and 2,000 metre descent – is not to be underestimated. We will be honest with you.  It is simply one of the toughest but most exciting challenges you will ever undertake.
Various dates available for 2022.
So get ready for an African adventure.
This climb is organised by those mighty adventurers at Charity Challenge, so head on over to their website and sign up today. Don't forget to let us know too!