London 2 Brighton Challenge
Fancy a distance challenge you can walk, jog or run? Relish experiencing a brilliant atmosphere and fantastic views along the way? Then this is the event for you.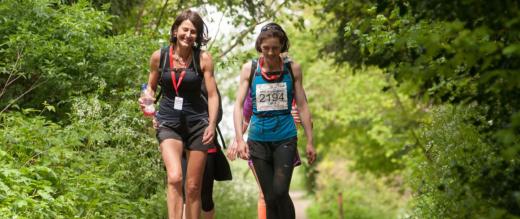 Your challenge, your way
Join thousands of excited challengers for one of the UK's greatest endurance events. With different route options available, whether you're a runner, jogger or walker - everyone is welcome on this epic Capital to Coast route. 
Full challenge
Setting off from leafy Richmond in west London you'll follow a 100km route of paths and trails along the North and South Downs, crossing spectacular Sussex countryside and eventually reaching the coast in Brighton. 
Registration fee: £30
Fundraising target: £595
Half challenge 
Or you could go for the half-length version of the full trek - with two route options you can pick the one that suits you best: Richmond to Turner's Hill (56km) or Turner's Hill to Brighton (44km). Both have fantastic Downs views.
Registration fee: £20
Fundraising target: £395
Quarter challenge 
And for those looking for a shorter distance you can still soak up the brilliant atmosphere on the quarter-length walk. You can choose between two routes: Richmond to Oaks Park (25km) or Oaks Park to Turner's Hill (31km).
Registration fee: £10
Fundraising target: £250
This trek is run by our lovely friends at Action Challenge. To find out more and sign up head over to their website. Don't forget to let us know too!