Mount Snowdon Night Trek
Take on this special 1,085m trek to the top of the highest peak in Snowdonia National Park - where locals think a mythical giant is buried! As you reach the peak, you'll be able to stand on the summit in moonlight and watch the sunrise over a breathtaking landscape.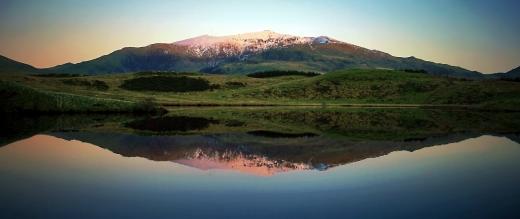 Date
19 - 20 October 2024
Fundraising target
£345.00
Calling all adventurers!
Why not take on an exciting night-time challenge on one of the UK's best-loved mountains? 
Mount Snowdon, the highest peak in Wales, is set in the rugged landscape of Snowdonia National Park with its craggy ridges, sweeping undulations, and glassy lakes.
A sense of achievement is guaranteed, every pound you raise will help to improve the lives of people affected by cancer.
Ascend in the dark... descend into light
You'll undertake the 1,085m climb after a convivial dinner with fellow walkers in the beautiful lakeside town of Llanberis before setting out on your trek under the moonlight. 
When you reach the summit of Snowdon - Yr Wyddfa in Welsh - you will be able to watch the sunrise and you will experience spectacular landscapes opening up as the day grows lighter on your descent down the mountain. You will arrive back to that well-earned celebratory breakfast, to complete this memorable adventure.
What a way to make new friends and discover new ways of appreciating the sleeping giant of Gwynedd!
Video: Snowdon Night Trek