Brambletye School celebrate fundraising success, raising £48,000 for The Royal Marsden Cancer Charity
Brambletye School in Sussex began an incredible fundraising campaign after pupil, Pippa was treated at The Royal Marsden for acute lymphoblastic leukaemia (ALL).
The Head of Lower School, Mr Brundish, said: "I was honoured to attend Pippa's 'ringing the bell' ceremony at The Royal Marsden in Sutton to mark the end of her treatment". "It was quite simply one of the best days I have been lucky enough to experience in my teaching career. Pippa and her family asked if we would put forward The Royal Marsden Cancer Charity as Brambletye School's Charity of the Year in the hope of thanking and repaying them for the support they had shown throughout her treatment."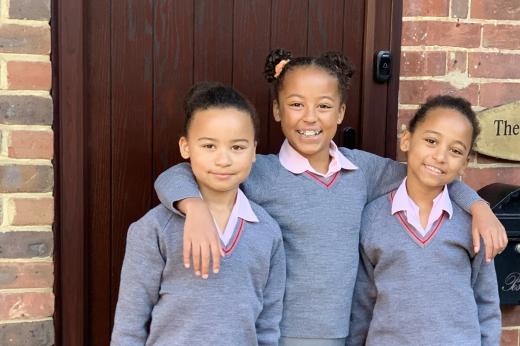 A school year of creative fundraising ideas
Following the selection, Brambletye School organised an ambitious year of fundraising activities, from pupils taking part in the Hever Triathlon, to teachers taking part in the Brighton Half Marathon. There were also comic book sales, artwork auctions, an Autumn concert and a 100-day trumpet challenge. The summer term saw pupils, parents and staff take part in a Spring Dinner and Dance, Summer concert, a 100km in May challenge, dog show, bake sales, a wing-walk and a 100 press ups a day challenge.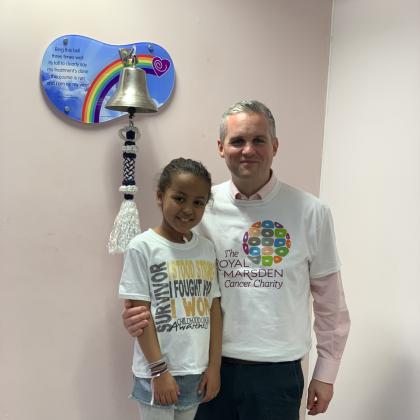 "I am hugely indebted to every pupil, parent, member of staff and friend of the school who has supported Pippa and me on our fundraising journey" shares Mr Brundish. "Without the support and goodwill - not to mention sense of humour - from everyone involved, there is no way that we would ever have got anywhere close to raising a final total of £48,000 for this great charity.
"The funds raised will go a long way to helping The Royal Marsden to not only support patients in their care through developing facilities and state-of-the-art equipment, but also to fund life-saving research that will extend, improve and save the lives of people who are diagnosed with cancer."
Mari-Louise White, Senior Community Fundraising Manager at The Royal Marsden Cancer Charity, was thrilled to attend a school assembly to thank everyone for their efforts.
"I am absolutely blown away by the dedication of everyone at Brambletye School" says Mari-Louise. "A huge thank you to all staff, students and their friends and family that were involved in raising such an incredible amount for The Royal Marsden Cancer Charity, and of course, a special thank you to Pippa and Mr Brundish for nominating us."
Feeling inspired?
There are lots of ways you can get involved in fundraising. Find out more about ways to support us.