'A clinical trial gave me my life back'
Martial arts enthusiast Arthur shares his story of how joining a clinical trial at The Royal Marsden enabled him to return to his passions after being given just 12 months to live.
In 2019, 74-year-old father of two, Arthur Austin was diagnosed with stage two oesophageal cancer. After chemotherapy and a clear biopsy in January 2020, he was then diagnosed with a metastatic stage four oesophageal cancer in July 2020 and told that he may only have 12 months left to live.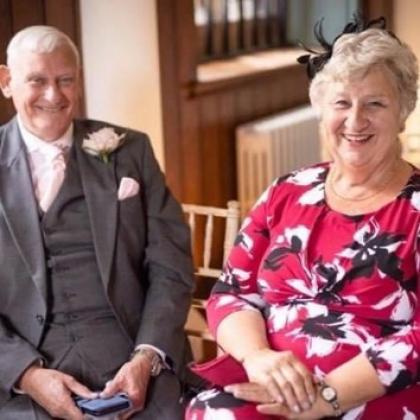 Joining the PLATFORM clinical trial
Following his diagnosis, Arthur was able to join a medical trial called PLATFORM at The Royal Marsden.
Through the trial, Arthur is taking a cancer inhibitor drug called rucaparib, a type of targeted treatment. Rucaparib blocks a protein that helps cancer cells repair themselves which aims to stop the cancer from growing. 
The PLATFORM trial aims to give more treatment options to people with oesophageal or stomach cancer which can't be removed by surgery after initial treatment. As part of his involvement in the trial, Arthur now has regular monthly blood tests and CT scan every 12 weeks. Since joining the trial, Arthur's cancer hasn't grown in two years and he's doing really well. 
Being on the PLATFORM trial has enabled Arthur to return to his normal life and his passion - martial arts.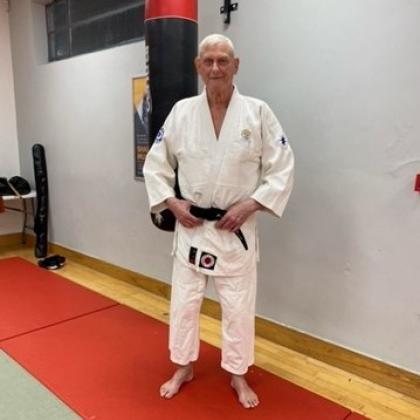 Arthur said: "My cancer journey has been a real rollercoaster ride, but thanks to the team at The Royal Marsden I have been able to return to my greatest passion, martial arts. I can go out to eat, walk my dog every day, travel and do pretty much everything I was able to do before my diagnosis."  
"The doctors, nurses and wider staff are all fantastic and they have given me my life back. The staff really make you feel like you are part of a family and the hospital previously saved my wife of 50 years, Susan, after she was diagnosed with breast cancer." 
"I am a great believer in medical research, so my message to anyone considering taking part in a clinical trial is: just do it! You will be well looked after, doing your bit to help wider society and it may even save your life one day." 
You can find more information about clinical trials at The Royal Marsden here.
Help us fund innovative research 
The Royal Marsden Cancer Charity is the largest charitable funder of research at The Royal Marsden.  
The pace of cancer research moves quickly, so it's vital that The Royal Marsden's clinicians and researchers are able to stay at the forefront of the latest advances. Thanks to our supporters we are able to fund pioneering clinical trials, state of the art equipment, purpose-built facilities and world-leading leading cancer experts.  
Learn more about ways you can support us
Discover more inspiring stories on our blog