Innovative treatment for women with newly-diagnosed advanced ovarian cancer
An innovative treatment combination that significantly reduces progression for newly diagnosed ovarian cancer patients with a particular form of the disease has been approved for use in England.
Royal Marsden Consultant Medical Oncologist, Susana Banerjee, welcomed the decision in March by The National Institute for Health and Care Excellence (NICE) for the combination of olaparib and bevacizumab to be used in newly diagnosed patients.
Dr Banerjee described the announcement as "another important milestone for women with newly diagnosed ovarian cancer in England who can now, for the first time, access combination targeted treatments. The NICE decision will make a significant difference to the lives of women with ovarian cancer."
Dr Banerjee appeared on BBC News and Sky News discussing this new treatment. She is also one of the lead investigators of the SOLO-1 trial, which has seen ovarian cancer patients at The Royal Marsden benefit from being treated with olaparib.
Royal Marsden patient Julie Balkwill, was one of the first patients in the world to receive one of the drugs olaparib, as part of the Phase I clinical trial at The Royal Marsden Cancer Charity-funded Oak Drug Development Unit.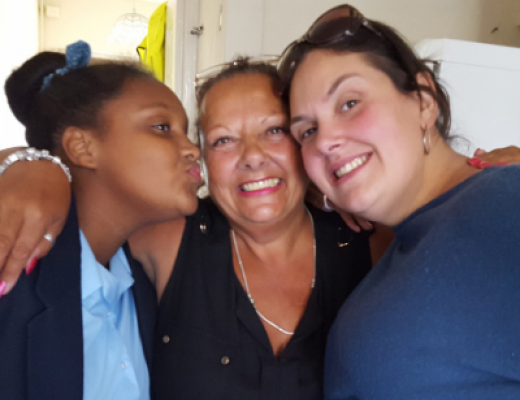 Julie said: "I have been treated for ovarian cancer at The Royal Marsden for 19 years. In 2007 I tested positive for the BRACA 2 gene and as a result I was able to start a new trial drug - olaparib. I was one of the first people to receive this drug and I am still on it today. While the cancer has never completely gone my scans remain stable.
"Olaparib means the world to me. It is keeping me alive. I recently discovered that I am the longest living person in the world taking this drug. Hearing that news felt absolutely epic."
Read more stories on our blog