Megan's Marsden Marathon
Megan completed her Marsden Marathon this September.
"I was 28 when I was diagnosed with stage 4 lung cancer last November. I'd been suffering with lower back pain and breathing issues when I exercised, which I found odd because I was an active and fit person. I went to a few different hospitals for various scans and it took a long time for them to work out my diagnosis.
Eventually, I learnt that I have a rare type of lung cancer, which had spread to my lymph glands and bones. I was referred to The Royal Marsden, in Sutton, for treatment.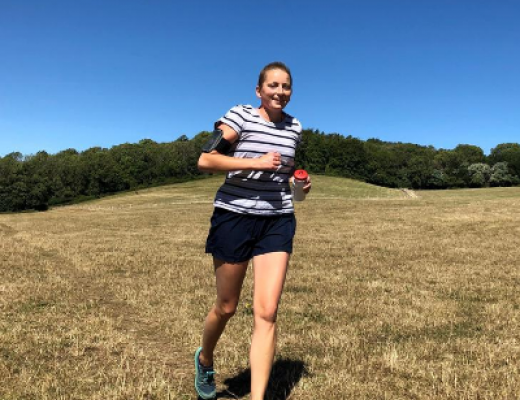 When I sat in the lung clinic, I just kept thinking "Why am I here? Why me?" I couldn't see anyone my age. I'm young, and I'd always assumed that lung cancer usually occurs in older people or those that smoke, which is something I have never done. I'd been climbing in the Alps only a few months earlier!
The team at The Royal Marsden put me on eight cycles of chemotherapy, using a combination of carboplatin and etopisode. Since the chemo, lots of the tumours have shrunk and the tumours on the lymph nodes are starting to shrink too.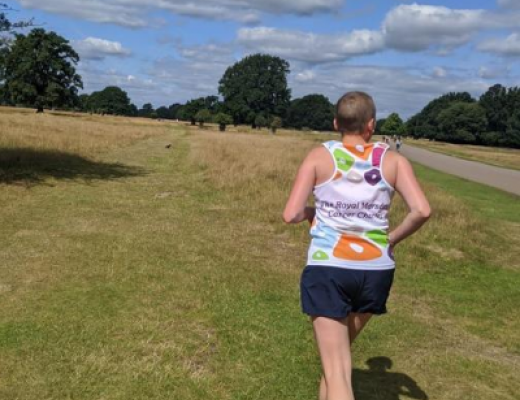 I always felt safe at The Royal Marsden and have been able to continue treatment during the pandemic. I felt like I was at the safest hospital I could be at. I was apprehensive about not being able to take visitors, but actually I enjoyed going in on my own as I got to know all the nurses and some other patients! It is a really friendly hospital to be in, and the specialist nurses were amazing.
I'm currently on a break from chemo and taking a maintenance therapy drug to try and stop any further spreading, in the hope that a new drug becomes available that could help me. I'll have a three-month scan in October, and if there has been further spreading, I'll need to go back onto chemo. My hope is that a trial I'm suitable for will open up.
I've done a fitness challenge pretty much each year of my life, so when I saw The Marsden Marathon I thought it was ideal, as you run it over the course of 26 days, which means it's achievable for people like me. I will walk or run, one mile a day, or whatever my body will let me do.
Even though I am into fitness, I hate running, so for me this will be a challenge to get over 'the wall'. Then adding in running with lung cancer. Everyone who knows me and what I'm going through, they know that this means a lot to me and that it really will be a challenge. Lots of my friends have also offered to run with me, some of them are running in Canada and France, which is really cool.
It would be amazing if as many people as possible join in with The Marsden Marathon. I hope my story can inspire people to go the distance."