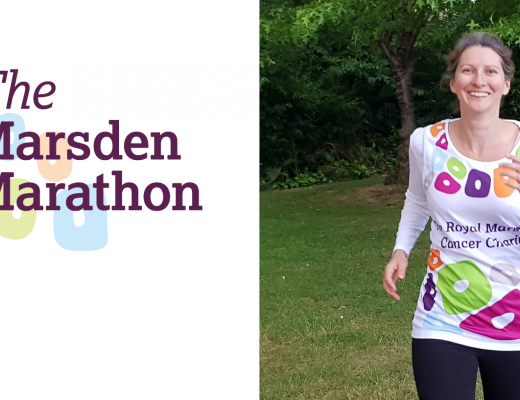 The Marsden Marathon
Going the distance for cancer patients.
Event details
Fundraising target
£200.00
The official Marsden Marathon challenge, which we held in September, has now finished for this year. 
Congratulations to everyone who completed their Marsden Marathon and helped us to raise an incredible £208,594 for the staff and patients at The Royal Marsden – we can't thank you enough.
We'll let you know as soon as we open registrations for next year's Marsden Marathon.
In the meantime...
You can still make a vital difference to cancer patients by signing up for one of our running events next year (see our 2021 running events) or you could even set your own running challenge by following a programme such as the couch to 5k and getting people to sponsor you to complete it.
If you'd like further information about any of our other running events or to discuss organising your own running challenge– please contact the team.
Read more about some of our amazing Marsden Marathon supporters who completed the challenge this year. 
We hope you feel inspired to take part and we look forward to having you on board for the Marsden Marathon next year!