Our impact in 2019/2020 thanks to your support
Together, we are making a difference in the lives of cancer patients. Read our latest Impact Report.
There was much to celebrate over the last financial year as we continued our fundraising activities with great success, thanks to the support of our wonderful donors, volunteers, and staff. We must also recognise, however, that there was a challenging end to the year with the emergence of the COVID-19 pandemic across the world. 
We are confident that we can continue to support the world-leading work of The Royal Marsden thanks to your generous support. We will work even harder to deliver the very best research, treatment, and care, helping patients not just here but everywhere.
See how, together, we made a difference in the lives of cancer patients and their families in 2019/20.
Our highlights
Together, we raised £32.5 million, including £31.7 million from donations and legacies. Thank you to all our inspirational and generous supporters who made this possible.
We continued our support for children with cancer through a new £3.6 million grant. This will ensure staff at the Oak Centre for Children and Young People can provide paediatric and teenage patients with the very best treatment and care, including access to the latest clinical trials.
We installed a second CyberKnife machine at The Royal Marsden in Sutton. This means that even more patients can benefit from advanced radiotherapy for tumours which move or very small brain tumours.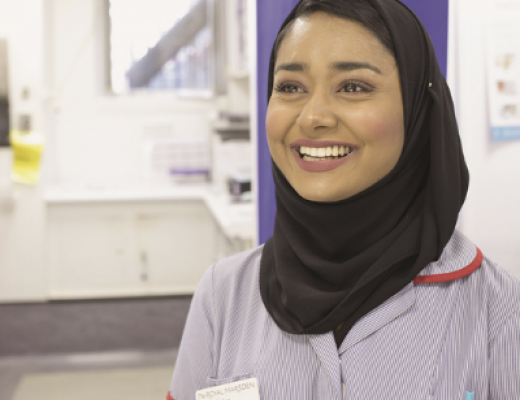 Fundraising for the Oak Cancer Centre, our biggest ever appeal, reached £61.5 million this year.
We launched an emergency appeal at the end of March 2020 to support Royal Marsden staff and patients, amidst the uncertainty brought on by COVID-19. In just a month we raised over £1 million, a fantastic amount of money for which we are truly grateful. These vital funds had an immediate benefit for both staff and patients.
Read more about our highlights and other research news, fundraising events, new equipment, and some inspirational patient stories.