Pioneering radiotherapy approach to make treatment shorter and more comfortable for patients
The innovative radiotherapy technique will offer patients with head and neck cancer a more robust, highly accurate treatment plan in a shorter timeframe.
The new approach, known as 'ATS-Lite', can deliver a more robust treatment plan in a shorter timeframe using the Magnetic Resonance Linear Accelerator machine (MR Linac), compared with the current radiotherapy method used by most cancer centres.
The MR Linac is a revolutionary radiotherapy machine that offers the ability to view MRI images and deliver X-ray radiation beams simultaneously. This allows radiotherapy to be adjusted in real time, helping minimise damage to healthy tissue, by precisely locating and visualising tumours while delivering radiation.
Faster, more comfortable radiotherapy treatment
Together, The Royal Marsden and The Institute of Cancer Research, London, pioneered this new technique for treating head and neck cancer. The technique achieves a 99.9% accurate radiotherapy delivery in a shorter timeframe, meaning more comfortable treatment for patients. The Royal Marsden was the first hospital to offer patients treatment on the MR Linac and the installation of the MR Linac was made possible by a £10m grant from the Medical Research Council to The Institute of Cancer Research (ICR), with additional support from The Royal Marsden Cancer Charity.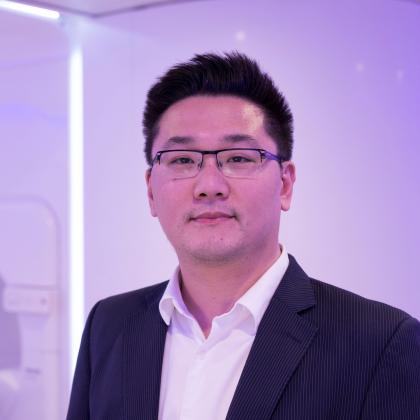 Study leader Dr Kee Howe Wong, Consultant Clinical Oncologist at The Royal Marsden, said:
"ATS-Lite is a new and improved approach and, though we're at an early stage, we have seen great results so far, with patients responding very well to the treatment. We now plan to further test, utilise and develop this approach in the coming months."
Experiencing the new approach - Andy's story
Retired firefighter Andy Johnstone, 65, was diagnosed with head and neck cancer at his local hospital in May 2021. He was referred to The Royal Marsden and was one of the first patients to be treated with the new radiotherapy technique.
He said: "In 2020, I developed a sore throat and, the following year, I noticed it felt like there was something there when I swallowed, so I decided to get checked out. It turned out I had a very large tumour which was in my tongue, tonsils, throat, and some lymph nodes."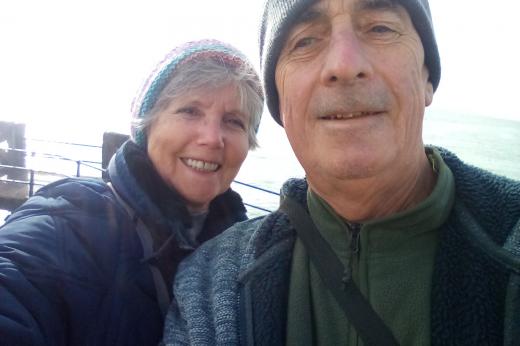 "I was treated on the MR Linac five days a week, for six weeks. The machine is quite a small space, but the hospital's staff made me feel as comfortable as possible. They regularly spoke to me through the system, played music of my choice and, when my treatment finished, they were all there to give me a round of applause. As a way of saying thanks, I set up a birthday fundraiser via Facebook for The Royal Marsden Cancer Charity and raised over £1,000."
"I had a follow-up scan in December which showed that there was no sign of cancer. I'm so glad I had this treatment which, according to my healthcare team, probably saved my life. While my taste has been affected – I can't eat spicy foods or drink red wine – I'm now doing really well, walking 10,00 steps a day, doing some decorating for friends and family, and spending time with my wife, three children, five grandchildren and twin great-grandsons."
Discover more inspiring stories on our blog