Research into the use of COVID-19 antibody test for cancer patients
Establishing an effective point-of-care diagnostic antibody test for cancer patients
Thanks to funding from The Royal Marsden Cancer Charity, researchers from The Royal Marsden NHS Foundation Trust, St George's, University of London, and St George's University Hospitals NHS Foundation Trust Hospital, will be collaborating on a research project to investigate how COVID-19 affects cancer patients, how long it takes for them to clear the virus and whether antibody tests are also useful in the cancer population.
The Royal Marsden and ICR have launched several critical research studies such as this at unprecedented speed, with The Royal Marsden Cancer Charity needing to raise over £500,000 over the coming weeks to ensure support for the research studies can continue.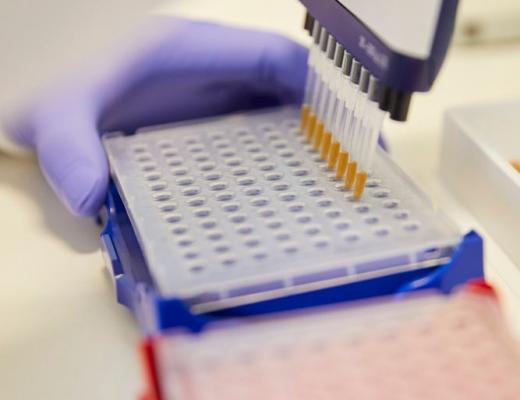 Effective and rapid testing
COVID -19 is a serious viral infection that can affect people of all ages but is likely to impact cancer patients differently. Cancer patients are particularly vulnerable due to their weakened immune systems, which may be caused by their condition or the complex treatments they are having, such as chemotherapy.
Led by researchers at The Royal Marsden, this study will aim to recruit up to sixty patients across a number of different cancers who are receiving treatment at The Royal Marsden and test positive for the COVID-19 virus over the next few months.  The trial is in collaboration with Mologic Ltd, a UK-company developing both lab-based and rapid diagnostic technologies for COVID-19, and with St George's University of London and St George's Hospitals. . Researchers are aiming to establish the use of an effective and rapid point of care diagnostic antibody test to know when cancer patients have recovered from the virus and will use a set of 5-6 time points to analyse a patient's blood or saliva for signs of infection with coronavirus. The ELISA IgG antibody test has been developed by Mologic and manufacture by Omega Diagnostics Ltd.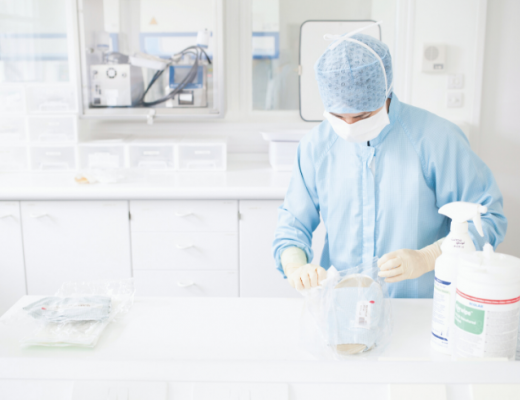 Identifying key information and patterns
Currently clinicians are continuing to provide treatment for cancer patients during the pandemic but consultants are making critical and difficult decisions daily on a case by case basis with patients on how to balance the benefit of receiving cancer treatment at the present time versus the risk of that treatment making patients vulnerable to coronavirus.
Chief Investigator, Dr Sheela Rao, Consultant Medical Oncologist at The Royal Marsden NHS Foundation Trust said:
"This research will be vital in helping us identify key information and patterns in understanding how COVID-19 affects cancer patients. We need to understand if the new antibody testing planned for patients without cancer is also informative for cancer patients or if patients with cancer take longer  to shed the virus and develop immunity more slowly. The antibody tests we'll be using in this study will allow us to see immediate results, enabling us to gather information which will be crucial in helping clinical teams make decisions about safely planning or restarting future treatment and surgery for this group of patients." 
National and International Impact
Professor David Cunningham, Consultant Medical Oncologist at The Royal Marsden and Director of the NIHR Biomedical Research Centre at The Royal Marsden and Institute of Cancer Research said: "We are uniquely placed to look at COVID-19 in a cancer setting, investigating the pandemic's impact across a wide range of patients. These trials call upon our multidisciplinary expertise in areas such as systemic therapies, radiotherapy, circulating tumour DNA which is detectable in blood tests, surgery and holistic care."
"Teams have been working at pace to establish studies that adhere to our usual rigorous protocol; each will have varying durations, with a focus on immediate impact through to longer term understanding of this novel virus. Importantly, with commercial, NHS and academic partners across the country, and thanks to fundraising from The Royal Marsden Cancer Charity and support from The NIHR Biomedical Research Centre we hope this research will have a national and international impact."
The study will also be supported by the NIHR Biomedical Research Centre at The Royal Marsden and Institute of Cancer Research, London.