The Royal Marsden's Arts in Health Programme
The Royal Marsden's Arts in Health Programme has now been running for four years and successfully creates an engaging environment for patients in the hospital.
The Royal Marsden Cancer Charity funds Arts Officer Ben Hartley. Ben leads a committee made up of members of staff, patients, and volunteers that help decide what art is displayed in the hospital, as well as organising art activities.
Ben (pictured below) a former nurse and a fine art graduate, explained they receive artwork on loan from local artists, or via established organisations like Paintings in Hospitals, to help keep the surroundings interesting for patients.
He said: "Visual arts projects have been shown to have a significant impact on both patients and staff within hospital environments. What we are trying to achieve is not to have art for art's sake. We are interested in the impact it has on wellbeing.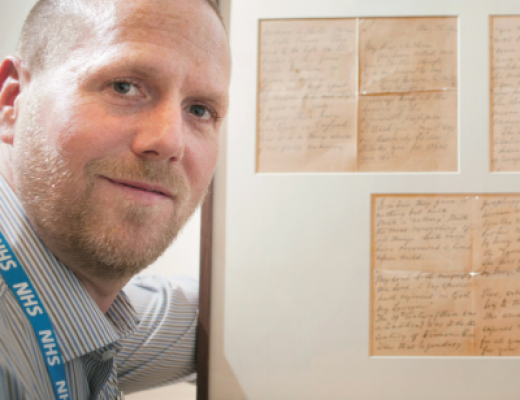 "The committee tends to steer clear of too much red because of its connotations of danger, as well as anything disturbing or which portrays the human body as perfect. Abstract art often works well. A traditional vase of flowers, for example, might look too much like a 'get well soon' card."
"We try to take into account the needs of different audiences when selecting art. The collection may be spread across areas of high footfall, but also spaces where people may be static for days, weeks and even months. Engagement with art, and having a diverse collection, is one way to avoid people in these situations feeling institutionalised."
Evidence from the World Health Organisation shows that art, and participation in art projects, eases anxiety, stress and depression for both cancer patients and staff, can shorten the length of a patient's hospital stay and even reduce the need for pain-killing medication. Images of nature in particular have been shown to improve healthcare outcomes.
One of the recent loans from London-based Russian artist Natalia Avdeeva was a painting called Cloud Bank Island, which was spotted by patient Barbara Davies (pictured below) while she was waiting in the Chelsea Rapid Diagnostic and Assessment Centre (RDAC) last year. Barbara already knew and loved the painting, which she noticed just moments before being told she had breast cancer for the second time.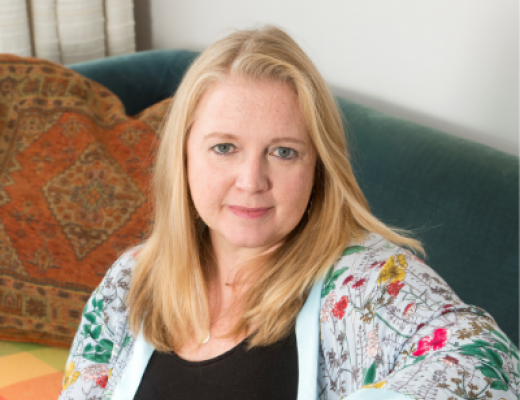 She said: "I took it as a sign that whatever the oncologist was going to tell me, all would be well. It seemed too much of a coincidence that a painting I'd already fallen in love with, three years earlier at an exhibition at Bankside Gallery in London, was now in front of me on the waiting room wall."
Barbara purchased the painting from the artist, with 40 per cent of the money generously being donated by the artist to The Royal Marsden Cancer Charity as well as a replacement painting to display in the RDAC.
Barbara said: "I want it to be the first thing I see in the morning when I wake up, a quiet reminder of the solace it brought me and a symbol of hope for the future."
Read more stories on our blog