Tribute to Brenda Trenowden CBE
The Royal Marsden Cancer Charity is deeply saddened by the loss of Brenda Trenowden CBE, a valued Trustee of the Charity.
Brenda Trenowden CBE, a passionate advocate for gender balance in the workplace and Trustee of The Royal Marsden Cancer Charity since October 2019, has died of cancer.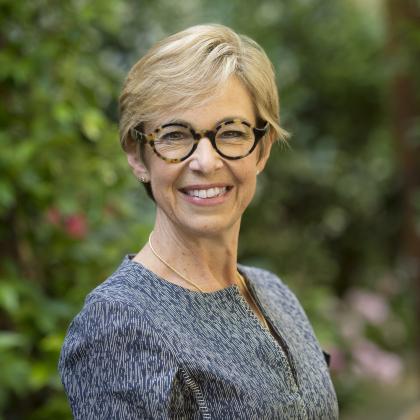 Brenda devoted much of her long and successful career in capital markets, investment and relationship banking to championing equality in the workplace. As global co-chair of the 30% Club, a Partner in PwC UK within the people consulting practice, and as an advisor to the UK Government's Hampton-Alexander Review, Brenda had an enormous impact on increasing the representation of women in the executive level of the FTSE 350. In 2018 Brenda was awarded a CBE in the Queen's Birthday Honours List for services to the financial sector and gender equality.
Charles Alexander CBE, Chair of The Royal Marsden Cancer Charity, said:
Brenda's strength of purpose was an inspiration to us all. She was a dedicated and professional Trustee who also set an example to all who knew her, and many who did not, of resilient resistance to the disease of cancer. 

The title she chose for her blog in which she showed how she performed that service for the years through which she lived with cancer, 'Brenda won't back down', says it all. She was resolute to the end in her selfless service to the many causes in which she believed. 

We are very fortunate that she chose The Royal Marsden Cancer Charity as one of those causes. We shall miss the enthusiasm, wit and wisdom she brought to the room. We send our deepest condolences to her family, Mark, India and Teddy.