Why we march- Elliot
We've chatted with Elliot, about his cancer diagnosis, treatment and plans for the Banham Marsden March 2020.
Since the Banham Marsden March began in 2011, 45,000 walkers have taken part, raising over £13 million for the Royal Marsden Cancer Charity. Elliot's parents have walked in the past and he is hoping to take part this year.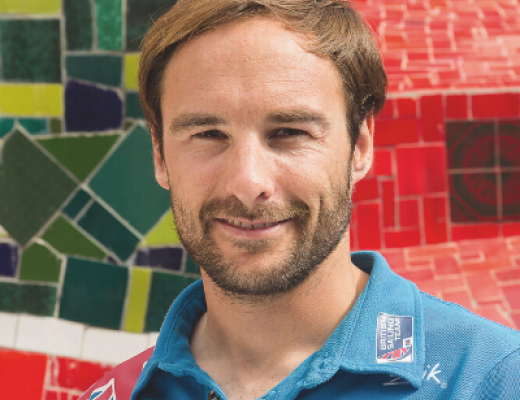 Elliot's Diagnosis
A couple of weeks before my honeymoon I started feeling very tired and lethargic and whilst I was away I started experiencing pain in my bowel area. Despite experiencing some symptoms, at the time no-one thought that it could've possibly been cancer. During this time I was also getting ready to compete for Team GB in the 470-class sailing at the 2016 Olympics in Rio de Janeiro. To investigate the symptoms and to find out why I was feeling so tired, the British Sailing Team's doctor sent me for a colonoscopy. The results in December 2015 showed that I had colon cancer. I thought it was something they might be able to fix in a few weeks but it was a lot more serious than I first thought.
It wasn't what I had expected to hear, as I thought that people my age don't usually get cancer. I had to give up my place at the Olympics which was devastating but getting diagnosed with cancer puts everything into perspective and my team were extremely supportive of me and they still are now.
Coming to The Royal Marsden
The cancer got worse and progressed quite aggressively and I wanted to know what my next steps were going to be. My parents and my wife Manon and I knew that the best place for me was The Royal Marsden. We knew of people who had been treated at the hospital and knew it was at the forefront of what I'd just been diagnosed with. I started off having chemotherapy but I wasn't responding to this. To reduce the pain and try and shrink the size of the tumour, I then started on radiotherapy, which helped to manage the pain I was in and reduced the size of the tumour but the cancer continued to grow.
Amazing immunotherapy 
My oncologist, Professor David Cunningham, had already started looking at other routes and treatment options for me and I was fortunate that the type of tumour I had started responding to an immunotherapy treatment. I had 11 sessions of immunotherapy and every time I had a scan it showed a significant decrease in the size of my tumour. Over 9 months, my tumour shrunk from 11.5cm to 3cm which is incredible.
It's been my hardest battle yet: there were moments when I was in a lot of pain and I never thought I would get through it. By January 2019 I had finished my treatment and I'm now back coaching and living a normal life. I think the Royal Marsden is incredible, the staff are amazing. Since 2015 when I first started coming to the hospital I still see the same nurses every time I come back in which makes such a difference.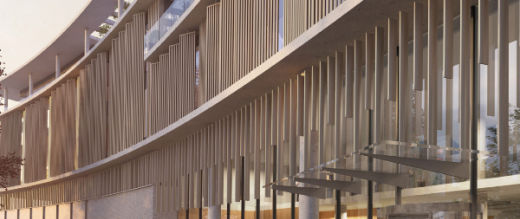 Fundraising for The Royal Marsden Cancer Charity
My parents have taken part in the Banham Marsden March before and my pet dog, a cockapoo called Phoebe! I hope to take part in 2020 and look forward to continuing to support the charity after everything the hospital have done for me. It motivates me to fundraise knowing where the money is going and how this helps people like me.
Oak Cancer Centre Appeal
This year funds raised from this year's Banham Marsden March will go towards building the Oak Cancer Centre, a brand new, state-of-the-art facility in Sutton.
The Oak Cancer Centre will enable The Royal Marsden to help people with cancer for decades to come, and to discover breakthroughs in cancer research that will benefit patients like Elliot, not just in and around Sutton but throughout the UK and around the world.
You can help us to fund the brand new Oak Cancer Centre by signing up for The Banham Marsden March