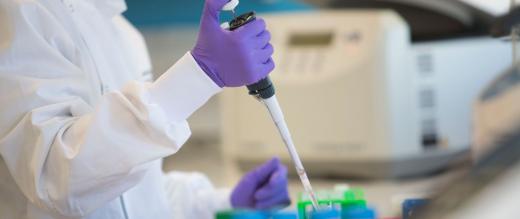 Crucial research into breast cancer treatment
The PALLET trial is one of the most important studies conducted at the Ralph Lauren Centre for Breast Cancer Research. The centre opened in 2016, thanks to funding from supporters – including a generous donation from Ralph Lauren.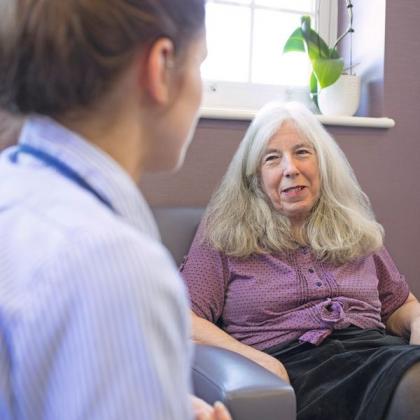 Margaret's story
When Margaret Perkins' consultant suggested she take part in a clinical trial that offered drug treatment before surgery for breast cancer, she thought it made sense.
I come from an academic research background. If the drugs reduced the size of my tumour, then any later surgery would be less extensive. I'd also be contributing to our knowledge of how we can tackle cancer.
It was January 2016, and Margaret had been diagnosed that month after a routine mammogram picked up some abnormal results. Thanks to this regular screening programme, her cancer was caught at an early stage. She recalls:
I asked to be referred to The Royal Marsden for treatment. I wanted to go to a hospital where I knew there was sound research and expert knowledge.
Her consultant, Medical Oncologist Dr Mark Allen, explained that she fitted the criteria for the PALLET trial and asked if she would be interested in participating.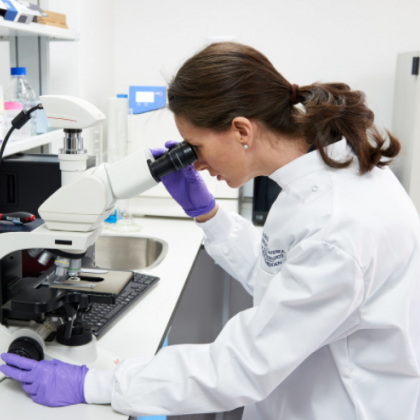 About the drug trial
The PALLET trial investigated whether giving palbociclib – a targeted therapy drug, already hailed as a major step forward in treating advanced breast cancer – alongside hormone therapy would have an effect on slowing or stopping cell growth. Margaret was randomly placed into the group that would be given both palbociclib and hormone therapy – medication that she could take at home during the 14-week trial. Following this, there was evidence that her tumour had reduced in size, and she had surgery as previously planned.
Thanks to the success of the trial, surgery and radiotherapy, Margaret didn't require chemotherapy. She finished treatment in August 2016, and her scans show no signs of the cancer returning.
"The results confirmed that the addition of palbociclib to the current standard of care may benefit patients even further," says Professor Stephen Johnston, Consultant Medical Oncologist at The Royal Marsden and Chief Investigator of the PALLET trial.
The Ralph Lauren Centre for Breast Cancer Research is a world-class facility for breast cancer research, staffed by a team of world-renowned clinicians and scientists working with the latest technology to set a benchmark for cancer research around the world.
Watch this video with more about the partnership and the centre
About our Ralph Lauren Partnership