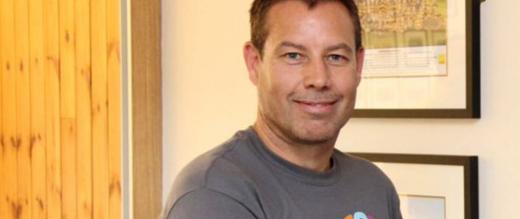 Superdad runs four marathons
One marathon is enough for most people, but dad Jim Hopkins ran four marathons in one month to raise funds and say thanks for looking after his son Joseph.
Jim completed all four races in just four weeks, and his challenge raised over £4,500.
4 x 4 in 4
Jim decided to take on the Paris, Manchester, Brighton and London marathons in April 2016 – and ran them all in under four hours each!
He set up the challenge after his son Joseph was treated for kidney cancer at The Royal Marsden. Joseph was diagnosed in May 2014, and following extensive, was given the all clear.
"We set up a fundraising team J4M (Joseph 4 The Marsden) because we wanted to give something back and to help other children who aren't as lucky as Joseph," says Jim.
Jim's family and friends have already
raised over £83,000
through events like head shaves, sponsored walks and whisky tasting.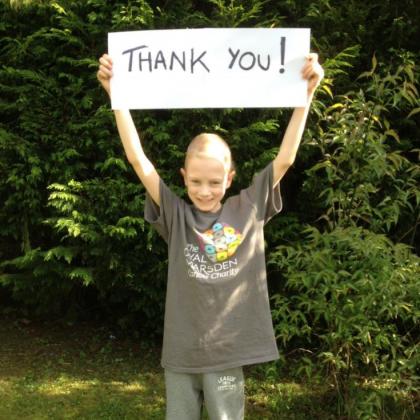 A life-changing year
Jim says, "It has been a life-changing year for all of us. Joseph has coped with everything that has been thrown at him admirably, when, at times, he's been very frightened.
"We've been very fortunate that he's been cared for by The Royal Marsden from the beginning of his journey.
"They have all made his treatment as painless as possible, for him and for us, and we are so grateful to them."
Every year we treat
5,000 children
as day patients at
our Oak Centre for Children and Young People
Funding for brain tumour research
Funds raised by J4M are being used for a pilot study into treatment for medulloblastoma, an aggressive form of brain tumour.
This type of tumour is formed from primitive, or poorly developed, brain cells. Medulloblastoma makes up 20% of all childhood brain tumours.
Jim says, "No child should ever have to go through what Joseph has, but with research and expert medical care, more and more children are being cured from cancer."
Help us to help others like Joseph
We couldn't carry out vital research, or treat patients like Joseph, without your support.
So please continue to help everyone affected by cancer.