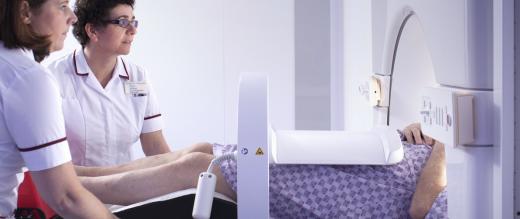 ​Groundbreaking radiotherapy
The UK's first MR Linac machine, installed at The Royal Marsden, combines both radiotherapy and an MRI scanner. It will change the way we treat cancer.
The new equipment, which our supporters helped pay for, is perfect for treating cancers that are difficult to scan and target with radiotherapy. Here's what it can do.
How does the MR Linac work?
The revolutionary radiotherapy machine combines two technologies: an MRI scanner and a state-of-the-art radiotherapy system.
This means being able to precisely locate tumours and deliver doses of radiation, which can be adjusted during treatment, with much greater accuracy, and at the same time reducing side effects, as the radiotherapy avoids damaging healthy tissue.
The MR Linac is particularly good for treating cancers that move during radiotherapy, or change position between scanning and treatment, such as lung, cervical, prostate, bladder and bowel cancer.
Did you know
40% of cancers
are cured by radiotherapy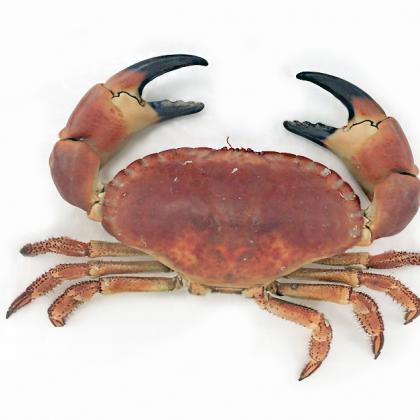 Crab used to test the MR Linac
A dead crab was used to test the UK's most precise radiotherapy machine. Researchers performed a 'beam on image' test to check the machine's image quality.
They chose a crab because it symbolises Cancer in astrology, and also features on The Royal Marsden's crest.
Professor Uwe Oelfke, whose team carried out the tests, says "For us, it was interesting to see if the image quality changed when the radiation beam was either on or off… We discovered that it did not."
Every year
5,000 patients
are treated in our radiotherapy department
"This is the radiotherapy of the future"
Professor Nick van As, our Medical Director at The Royal Marsden, says "The MR Linac gives us the opportunity to realise our vision for radiotherapy of the future.
The superior imaging of the equipment allows us to treat cancer with a greater level of accuracy than ever before. This means we can adapt our radiotherapy treatment on a daily basis, so less healthy tissue is damaged.
Professor Christopher Nutting, Consultant Clinical Oncologist at The Royal Marsden and joint head of the division of radiotherapy and imaging at the ICR and The Royal Marsden, called the new machine "hugely exciting".
What can you do?
It was money raised by supporters like you that meant the hospital could buy the MR Linac, but we need more to continue finding new and better ways to treat cancer.