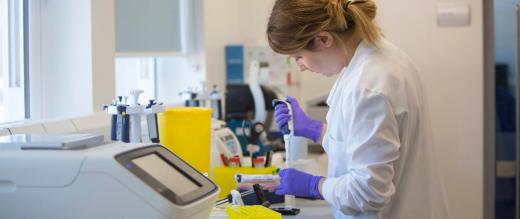 ​Faster genetic testing for cancer
Genetic testing will help The Royal Marsden transform the diagnosis and treatment of cancer. But it's not happening in the future – the Translational Genetics Laboratory is making a difference today.
With your help, we can make this technology available across the UK. Here's how genetic testing for cancer improves diagnosis and care.
Personalised treatment plans
Genetic testing means once we understand how to better diagnose a patient's cancer, we can develop more personalised and effective treatment plans for them.
We are looking at how the genes someone inherits from their parents may make them more likely to develop certain types of cancer and affect their treatment.
A six-month study was carried out which aimed to make genetic testing more accessible to patients. The results showed that 'oncogenetic' pathway was faster, and less expensive, than existing processes. This new pathway will soon be rolled out to other hospitals.
Our supporters donated
£1.16 million
to help establish the Translational Genetics Laboratory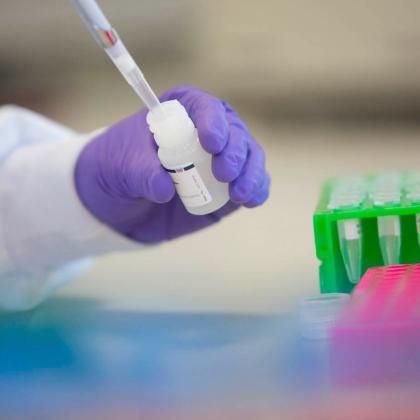 "Genetic testing transformed my treatment"
Claire was referred to The Royal Marsden after her breast cancer had returned and spread to her liver and spine.
Before the genetic cause of my cancer was known, I was given chemotherapy which actually made my tumour grow.

Then I was enrolled in a research study and given a genetic test as part of the enrolment process. The results of that single test have been truly dramatic, transforming my treatment and making it much more effective.

My cancer was actually triggered by a particular genetic mutation called BRCA2. Knowing my BRCA status meant my doctors could draw up a targeted treatment plan. This meant I could take part in a clinical trial for a drug specifically aimed at controlling BRCA2 cancers – I've now been in remission for 18 months.
Ultimately we hope that the clinical and technological advancements we're developing will be able to benefit patients anywhere in the NHS
Faster genetic testing for all
At the moment, access to genetic testing for cancer is very restricted but this is all set to change, thanks to new advances in DNA sequencing technology.
Genetic tests used to take months and cost thousands of pounds, but they now cost a fraction of that amount and can be carried out in just one day.
By making this technology available at The Royal Marsden, we can enable more patients both here and across the UK to benefit from genetic tests as an essential part of their diagnosis.
How you can help
The important work we do could not be carried out without supporters like you. So please help us to help change the lives of cancer patients everywhere.