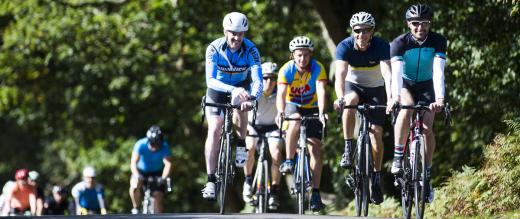 Keeping the Olympic dream alive
Elliot Willis was diagnosed with colon cancer while training for the 2016 Rio Olympics. He had to give up his place on the GB sailing team, but now he's back on the road to fitness.
Elliot was treated at The Royal Marsden and has since taken on a new challenge to thank the hospital for his care.
"My diagnosis was a complete shock"
I was getting ready to compete for Team GB in the two-man 470-class sailing event at the 2016 Olympics in Rio de Janeiro, when I started to experience some symptoms.

I was also feeling really tired, so the British Sailing team's doctor sent me for a colonoscopy that confirmed I had cancer. It was a complete shock – people my age, 33, don't usually get cancer.

Since then, I've had two rounds of chemotherapy, intensive radiotherapy, and 11 sessions of immunotherapy, which have shrunk my tumour.
In the UK
110 cases
of bowel cancer are diagnosed every day
On the road to fitness
Elliot's cancer made him very tired. A year before treatment, he was having two or three naps a day but he was soon able to do a full day of activities.
To thank The Royal Marsden for my care, and to get my fitness levels back up, I decided to take part in a cycling challenge. I hadn't done anything for a year, but I was in a much better place than I was a few months previously.
Elliot cycled 250 miles in September 2016, culminating in a big bike ride in the New Forest in October with fellow members of the British Sailing Team.
Elliot has taken his treatment in his stride. His determination has been an inspiration to us all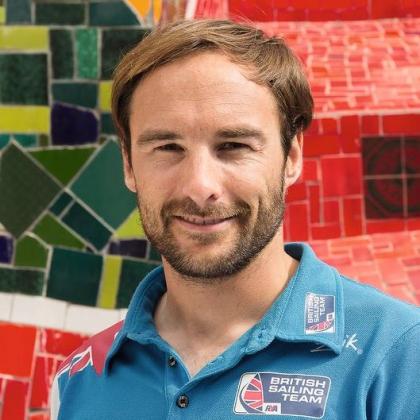 Looking ahead to Tokyo 2020
I want to raise awareness of the fact that people my age can still get cancer, and it's important to keep an eye out for symptoms.

There are so many people I'd like to thank on my road to recovery: my wife, family, friends, the British Sailing Team, UK Sport and – of course – The Royal Marsden.

I'm now thinking about getting to Tokyo 2020. It's still my dream to win Olympic gold.
Join Elliot and donate
Want to help with fundraising? You don't have to complete an Olympic fitness challenge – we're very happy with one-off donations too!