A 'new era' for women with ovarian cancer
Thanks to our supporters, like the Lady Garden Foundation, The Royal Marsden Cancer Charity has been able to help fund research into gynaecological cancers, by leading oncologists like Dr Susana Banerjee.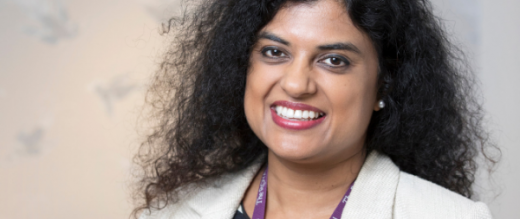 Dr Banerjee (right), Consultant Medical Oncologist at The Royal Marsden, was co-author on the clinical trial SOLO-1, which – after publishing landmark results - led to the recent approval of olaparib for women with newly diagnosed, advanced BRCA-mutated ovarian cancer.
Dr Banerjee described olaparib as a 'new era' for woman with ovarian cancer. She says: "Olaparib will change the way we treat ovarian cancer. I am delighted that, for the first time, it will be available via the NHS in England to women with newly diagnosed, BRCA-mutated advanced ovarian cancer."
The drug was tested through a clinical trial, SOLO-1, which showed that olaparib can extend survival for affected women by around three years, giving them longer before further rounds of chemotherapy are needed, as well as the possibility of increased survival."
Mr John Butler, Consultant Gynaecological Surgeon at The Royal Marsden said: "This drug was shown to have astonishing results in a study published last year, and represents the most exciting change in the treatment of advanced ovarian cancer in the last 20 years."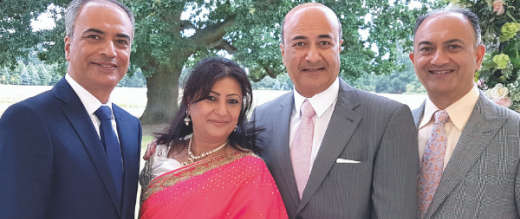 Preeti Dudakia (left), now 52, was only 47 when she was diagnosed with stage three ovarian cancer. After discovering the cancer had spread to her abdomen, she had a full abdominal hysterectomy, followed by six cycles of chemotherapy at The Royal Marsden.
She says: "My mum was diagnosed with ovarian cancer at the age of 60. Because of my family history the genetics team at The Royal Marsden recommended I try the SOLO-1 trial. I had monthly treatment for two years and now I'm in remission."
Since my diagnosis five years ago, there have been some really rapid advances in treatment for ovarian cancer, and clinical trials like SOLO-1 are a crucial part of this. The trial gave me a sense of purpose and I hope the findings could benefit patients for years to come.