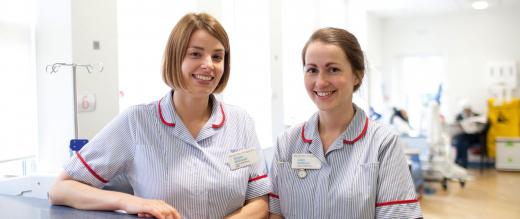 Thanks for joining The Royal Marsden Team
Your generous support means we can continue to be there for everyone who needs us.
We're delighted you've chosen to join us by making a generous monthly donation.
We believe that if cancer is ever going to be stopped, it's going to be stopped right here – at The Royal Marsden. But we can only do it with the support of kind people like you.
Your generosity means we can unite the leading experts and technology from all over the world. Making sure our patients get the best possible care, precisely when they need it.
We'll shortly be introducing you to some fellow team members so look out for your special welcome pack, arriving in the post soon.
Thanks again. It's great to have you on board.
The Royal Marsden Cancer Charity
For a future beyond cancer.