World Cancer Day
World Cancer Day, celebrated globally on February 4th, is an opportunity to unite, raise awareness and take action against cancer.
Thanks to our supporters at The Royal Marsden Cancer Charity, we continue to be there for everyone who needs us, raising money solely to support the hospital. The Royal Marsden continues to lead on ground-breaking research looking for life-saving treatments to improve the lives of people affected by cancer.
This World Cancer Day we're celebrating some of The Royal Marsden's amazing achievements, thanks to our wonderful supporters, and encouraging you to share your story by joining the global conversation #IAmAndIWill on social media. 
Whether it be your own personal story of how you've been affected by cancer or the ways in which you're supporting the charity, we'd love to hear from you.
Did you know that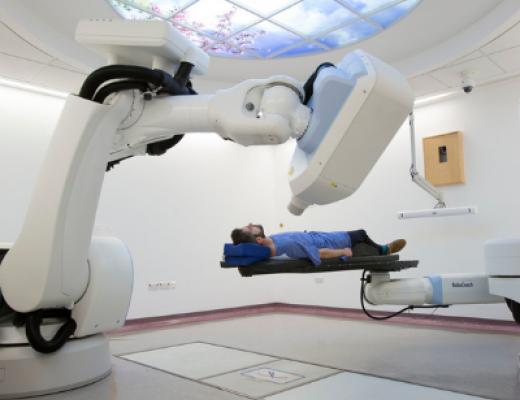 In 2020, The Royal Marsden Cancer Charity funded a second CyberKnife at The Royal Marsden providing advanced and precisely targeted radiotherapy treatment for more cancer patients.
In 2019, we committed £3.6 million so patients at the Oak Centre for Children and Young People could receive access to clinical trials, the latest radiotherapy techniques, and vital psychological support.
In 2018, we committed £14.3 million over five years to purchase pioneering equipment to improve cancer diagnosis, treatment, and survival.
Our supporters have donated over £60 million to build the Oak Cancer Centre, opening in 2022, a new treatment and research facility designed to help speed up the development of new treatments for patients at The Royal Marsden and beyond.
Support our staff and patients, now and in the future.