15 creative Christmas fundraising ideas for 2023
It is almost that time of year again! Discover some of the best festive fundraising ideas to get you in the Christmas spirit, have fun and raise funds for The Royal Marsden.
It's beginning to look a lot like Christmas, and with the festive season on our doorstep, what better time to get creative with your fundraising! Whether you're fundraising at school, at work or with family and friends, we've put together a great selection of unique ideas to inspire you to do something a bit different.  
Here are our top 15 festive fundraising ideas for 2023
1. Host a Christmas crafting afternoon. 
Host a crafting afternoon with family and friends and letting your festive creativity flow! Ask for an entry fee from participants and collect donations on the day. The best thing about this idea is that it can be tailored for all ages and the crafting opportunities are endless.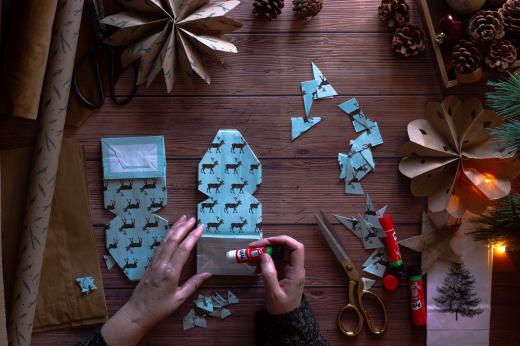 For children or schools why not try making Christmas cards and wreaths or decorate gingerbread or baubles. Or, for something a little more grown up, a paint-and-sip evening with mulled wine with friends might be your perfect fundraising event this Christmas; you could even auction off pieces to the highest bidders at the end! 
To help you plan your own event, make sure to download our  free guide. 
2. Host Christmas movie marathon. 
Nothing gets us more in the Christmas spirit than enjoying our favourite holiday films, and there is no shortage of fantastic ones to choose from! 
This winter, why not host a cosy movie night with friends and family and ask for an entry fee or donations. Hold a vote among your guests to get together a short list of films. From Elf to Home Alone, there's something for everyone! Make sure to stock up on seasonal goodies and hot chocolate to share.  
3. Take on a Christmas skydive
Looking for your last challenge of the year? Well why not take part in our Christmas Skydive. Put on your best festive fancy dress and experience the thrill of free falling at over 120mph through the air! Choose your ideal date and airfield, and skydive this holiday season with Team Marsden. Spaces are limited so sign up now to get the date and airfield your prefer!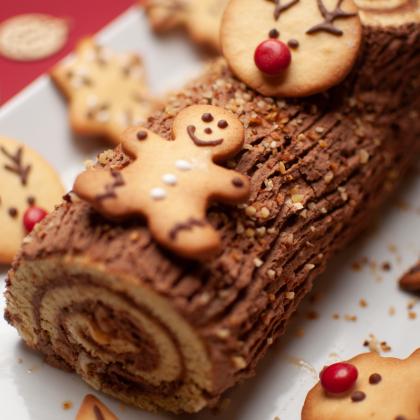 4. Hold a Yule log eating competition
Arguably one of the best things about the holiday season is the number of delicious festive treats, and what better than a yule log! For a competition that's both tasty and funny to watch, host a yule log eating competition at your Christmas party or fair. Set an entry fee and source a good prize (even better if you can get someone to donate one!). Fastest to finish the yule log wins – yule love it! 
5. Deck your Desk!
Dig out the tinsel, get crafty with the glitter glue and hold a desk decoration contest! Go classic with tinsel and lights or get even more creative. A fun idea for fundraising at school or in the office. This makes a great festive contest; ask for donations for entry or have people vote for the best dressed desk by donating. You'll be working in a winter wonderland! 
6. Organise a sponsored Santa Dash. 
Why not organise a festive fun run to raise money this season? This is a great event for fundraising at your school or kids' clubs. All you need is a simple route (around a local park or the school playground will do!) and some festive fancy dress or Santa hats to add that Christmas Cheer. Ask participants to get sponsored.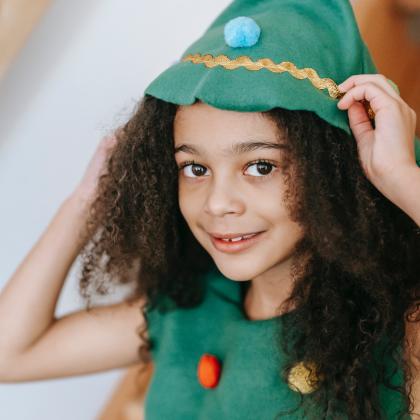 7. Festive fancy dress day
A classic fun and easy Christmas fundraising idea. Host a Christmas jumper or festive fancy dress day at your school or workplace and collect a donation from participants. 
Make awards for best dressed, most creative, or ugliest Christmas jumper and hold a vote! Don't forget to collect donations from participants. 
8. Set up a gift wrapping station. 
Are you a whiz with wrapping paper, tags, and tape? Not all of us are blessed with gift wrapping talents! Why not sell your skills and set up a gift-wrapping station and offer your services at work, school or in your local community – you may need to gather some volunteers to support you. Select some wrapping papers, ribbons, tape and gift tags and ask for a suggested donation per gift wrapped. You could even see if local businesses or Christmas fairs will let you offer gift wrapping services to their customers. 
9. Host a Holiday themed party. 
From a formal festive soiree to a Christmas pyjama party, the great thing about parties is they can be as fancy or as casual as you like! Make sure to decide how you will collect donations – whether it's through ticket sales or through donations or activities on the night. Then all you have to do is have fun and dance the night away!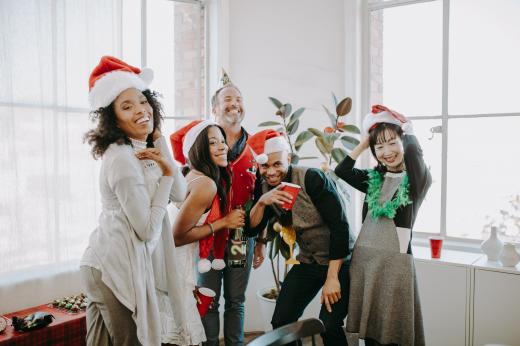 10. Hold a Karaoke and carolling open mic night. 
Fancy something a little more musical? Host a karaoke and carols open mic night! Bring some festive cheer, warm up your vocal cords and look up the words to your favourite Christmas classics. This one might need a little bit more planning, so make sure to think about location and how you'll publicise your event. Raise funds for The Royal Marsden Cancer Charity by selling tickets on the door, asking for a small donation per song or by selling food and snacks. It's guaranteed festive fun and definitely won't be a silent night! 
11. Hold a Winter Olympics themed sports day. 
A winter Olympics sports day is a great fundraising idea for schools or the workplace. Get ready to bring out your competitive side and go for gold, there's piles of fun to be had!  
Come up with your festive sporting events (a reindeer relay, snowball shotput, desk chair slalom and the team cardboard box bobsleigh are just a few to get you started!) and don't forget to plan for your closing ceremony complete with medals and certificates. Set a fee for team signups and ask for donations on the day.
12. Take on an Advent Challenge 
This December, why not try doing a daily challenge in the lead up to Christmas. This could be anything from running 5k every day to a daily yoga practice! To get started, decide what your daily challenge will be, set up a fundraising page and start sharing! Post videos or pictures of your challenges and ask people to sponsor your efforts.  
Bonus ideas for fundraising in 2024
Christmas can be a hectic time of year so if you're too busy in the lead up to the holidays, here are a few bonus ideas to help you hit the ground running and fundraise for us in 2024!
13. Take on a challenge in the New Year.
We have lots of exciting fundraising events happening in 2024, so why not make a New Year's resolution to take on a challenge for us?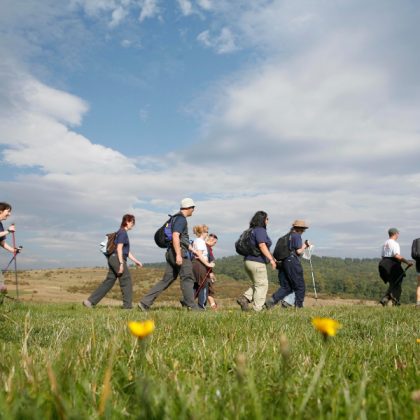 Here are just some of the exciting things you could do for us next year: 
Or find the perfect event to suit you. 
14. Give it up for January.
We all have habits or indulgences we enjoy a bit too often, but can you do without for a week, a month or even a year? January is the perfect time to take on this challenge and make a fresh start! What you give up and the length of your challenge is up to you but the tougher the challenge the more you could raise! Some popular things to give up are chocolate, alcohol, caffeine, TV, takeaways or even talking. Make sure to set up a fundraising page for your challenge. As you go, share your milestones with friends and family and ask people to pledge donations for your milestones to keep you motivated! 
15. Unwanted Christmas present bring and buy sale.
Unwanted gifts. We all get them, but instead of hiding them away at the back of your wardrobe, why not host a bring-and-buy sale? Organise this event at work or in your local community and help find these gifts an owner who will love them all while raising vital funds for the Oak Cancer Centre! Find out more about creating your own fundraising event!
Top tips: 
1. Let us know what you're up to! 
To get support from our community fundraising team, make sure you register your fundraising efforts with us!
2. Remember to ask your employer if they offer matched fundraising.
This could help you raise double the amount for The Royal Marsden Cancer Charity!
3. Download our handy fundraising guide . 
For everything you need to help you plan your own fundraising event, make sure to download our free fundraising guide here.
4. Don't forget to pay in your fundraising online after your event!
You can pay in your hard earned pounds by donating here. 
Cancer doesn't stop for Christmas
and neither do we, thanks to your support.