Christmas at The Royal Marsden
Here we share are a few festive things that have been happening at The Royal Marsden in the run up to Christmas this year.  
Famous faces get behind our Light up 2022 Christmas Campaign 
This Christmas we have been very grateful to have a number of stars get behind our Christmas campaign to light up 2022 for people with cancer. You may have already spotted these videos on our social media channels, but we wanted to say a huge thank you to Lorraine Kelly, Prue Leith, Brian Blessed, Larry Lamb, Arlene Philips, Gaby Roslin and Sian Lloyd for their support this Christmas!  
Watch the video here
Please support The Royal Marsden Cancer Charity's Christmas Appeal to help light up 2022 for people with cancer by making a donation today.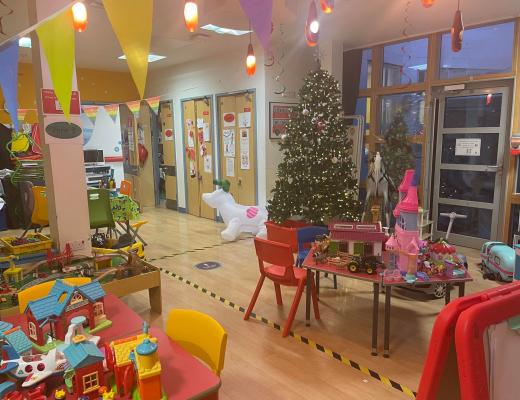 Decorations at the hospitals
To make The Royal Marsden a more magical place to be in the run up to the big day, the hospitals are decorated with trees, lights and a grotto to add a festive touch for patients and staff who will be there over the holiday season.  
Thank you to the nurses, who have done an amazing job decorating. Bring on the Christmas festivities!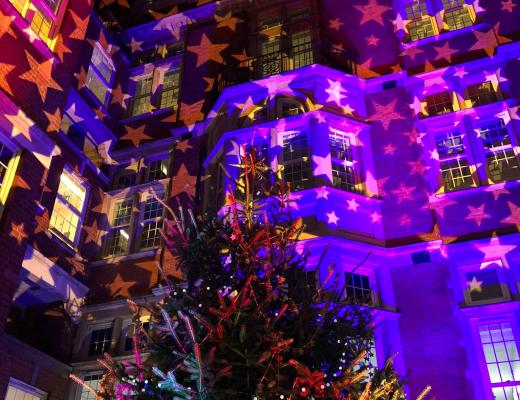 Celebrate a Life carol services
This year's Celebrate a Life carol services took place on Tuesday 7 December and Thursday 9 December. It was so wonderful to see so many of you come together both online and in person, share your stories and celebrate those special to us.
If you were unable to attend one of our carol services or would like to see them again, you can watch them online here.   
The Christmas trees looked so beautiful, decorated with thousands of Celebrate a Life stars and we thoroughly enjoyed the special performances from talented local bands and choirs and bands including Epsom Male Voice Choir, Year 6 from Croydon High Junior School Choir, Epsom and Ewell Silver Band, More House School's Senior Chamber Choir, Sing Out Sutton and Fulham Brass Band.
Light up 2022
This Christmas, help us achieve more breakthroughs for people with cancer and light up 2022.