CyberKnife success in prostate cancer study
New research from The Royal Marsden reveals prostate cancer patients are less likely to experience urinary and sexual side effects with stereotactic body radiotherapy compared to surgery.
The PACE-A study is the world's first randomised trial to compare the long-term side effects of stereotactic body radiotherapy (SBRT) versus surgery in patients with early-stage prostate cancer. People from across the UK who were enrolled on the trial were treated with either SBRT or surgery.
What is stereotactic body radiotherapy (SBRT)?
Stereotactic body radiotherapy (SBRT) is an advanced type of radiotherapy. It delivers high doses of radiation to patients over a much shorter timeframe than traditional radiotherapy, either with a CyberKnife machine or a modern linear accelerator. 
What were the results?
The results were gathered by researchers from The Royal Marsden and The Institute of Cancer Research, London (ICR). They found that, after two years, 4.5% of patients treated with SBRT reported needing to use urinary pads – absorbent pads which manage urinary incontinence – compared with 47% of patients who had surgery. Patients treated with SBRT also reported better sexual function after two years than those treated with surgery.
Those treated with SBRT were more likely (16%) than surgical patients to report minor bowel problems, but moderate or serious bowel problems were not reported by many people in the study.
Professor Nicholas van As, Medical Director and Consultant Clinical Oncologist at The Royal Marsden, led the study.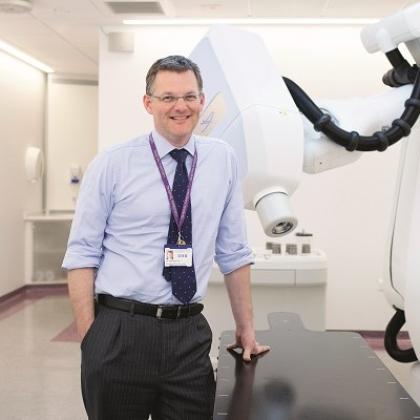 He said: "One of the biggest concerns for patients I see in clinic ahead of treatment for prostate cancer is whether it will make them incontinent, and many worry about the impact on their sexual function too. While there is a risk that both SBRT and surgery will cause problems, these results suggest SBRT is less likely to."
"Going forward, these results should support clinicians in facilitating important discussions with prostate cancer patients about whether to opt for SBRT or surgery, helping them make an informed decision based on their individual needs and concerns."
A patient's perspective
Trial patient Alexander Szczerbiuk, 73, was diagnosed with prostate cancer in November 2017. He was treated with SBRT on a CyberKnife machine that was funded by The Royal Marsden Cancer Charity. 
Alexander said: "In terms of treatment, you couldn't wish for anything better. My biggest concern was incontinence, as I really couldn't bear the thought of having to use urinary pads. This meant I was delighted to be selected for CyberKnife which, as a minimally invasive option, was a no-brainer."
"It was only two months from my diagnosis to the last of my five SBRT sessions. I was pleased as punch everything happened so quickly and, fortunately, the side effects have been minimal."
"The Royal Marsden is superb. From the understanding staff and the excellent treatment to the regular follow-up care, I can't fault the hospital. I'm very grateful for the treatment I received and, as a way of giving back, I've left a donation in my Will to The Royal Marsden Cancer Charity."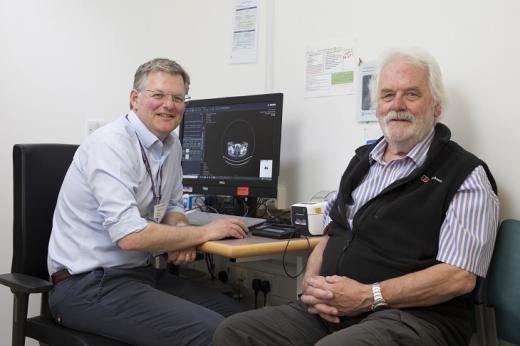 The PACE-A trial was funded by Accuray and Varian, a Siemens Healthineers company, sponsored by The Royal Marsden, and managed by the Clinical Trials and Statistics Unit at The Institute of Cancer Research (ICR).
Leave a gift in your Will
Curious how leaving a gift in your Will could support The Royal Marsden and make a lasting difference?
Find out more about leaving a gift in your Will. 
Discover more stories on our blog.